A personal injury from an unexpected accident can leave victims suffering from painful injuries, mounting medical expenses, extensive financial losses, and unimaginable stress. Adding insult to injury, most of these incidents are caused by the careless or negligent actions of another party.
Thankfully, when someone else's carelessness results in your injuries, you may be able to seek compensation via a personal injury claim. What's more, an attorney who specializes in personal injury law can represent you if you have suffered injuries and assist you in recouping financial damages linked with such injuries.
With that said, there are several types of personal injury claims typically filed in New Mexico. If you have questions about a potential injury claim or want to learn more about your options after an accident, contact a personal injury attorney right away. In the meantime, read on to learn more about the most common kinds of personal injury cases in our state.
How is Personal Injury Defined in New Mexico?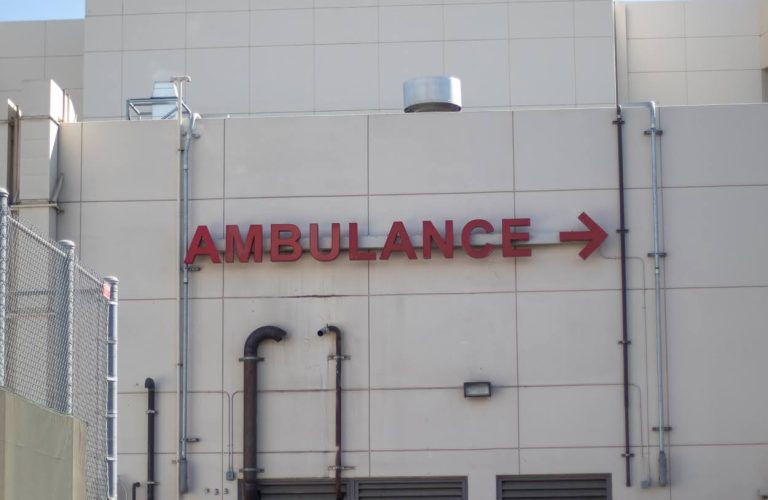 A plaintiff in New Mexico who suffers injuries or damages as a result of a defendant's negligence or other wrongdoing is entitled to full and reasonable compensation for such damages under the state's personal injury laws.
And as a "fault" state, New Mexico law requires the at-fault party to cover the cost of any injuries or property damage they cause. The state also uses the pure comparative negligence standard for evaluating these claims.
Thus, under this comparative fault rule, a person who was 90% at fault for an accident might still file a claim for compensation but would only be eligible to receive a maximum of 10% of the entire settlement. 
Common Personal Injury Claims in New Mexico
Needless to say, the facts and circumstances behind individual personal injury cases can vary widely. As mentioned above, all personal injury claims in New Mexico involve an individual (the plaintiff) who has been harmed by the actions of another (the defendant) and files a lawsuit against that entity (the defendant) for compensatory damages.
Personal injury claims typically involve vehicle accidents, premises liability, on-the-job injuries, and more. Here are a few common claims for personal injury across New Mexico:
Motor vehicle accidents: According to the most recent available data from the New Mexico Department of Transportation (NMDOT), over 48,000 traffic accidents were reported on our highways throughout the last year. That's a lot of collisions, and those accidents caused almost 20,000 injuries and 425 deaths. There is a wide range of causes for vehicle accidents, but carelessness and negligence among motorists are common contributors. Excessive speeding, driving under the influence of drugs or alcohol, driving while distracted, and other similar behaviors also fall within this category.
Pedestrian and bicycle collisions: Per the NMDOT, almost 640 pedestrians were injured or killed in traffic accidents in the most recent year with statistical data. Tragically, over 80 lives were lost as a result of these incidents, which usually cause catastrophic injuries and fatalities due to the lack of protection that pedestrians and bikers have versus motorists.
Slip-and-fall accidents: Any property is at risk for a slip-and-fall incident if the owner or property manager does not take reasonable precautions to perform regular maintenance and remove hazards. Accidents involving a slip and fall may happen anywhere, including residential homes, commercial buildings, and public spaces. Unattended food or drink spills, obstructions in walkways, cracked concrete, flimsy stairs, shredded carpets, and broken hardwood flooring are a few common causes of these incidents.
Faulty products or manufacturing: Unfortunately, faulty goods often end up in consumers' hands. And when a bad product is used or ingested, victims can suffer significant injuries and illnesses. There are several potential sources of product defects, including flawed design, manufacturing errors, and incorrect labeling. 
Workplace accidents: Officials with the Bureau of Labor Statistics (BLS) reported nearly 2.8 million nonfatal occupational injuries or illnesses in the United States in 2021. Injured workers in New Mexico should be entitled to seek financial restitution no matter what caused their accident. Anyone hurt on the job in New Mexico may be able to file a claim with the state's workers' compensation insurance and collect benefits for a number of damages, including medical care, lost income, and long-term disability.
Dog bites and attacks: With an average of about 4.5 million dog bites annually in the United States, dog attacks are a frequent cause of personal injury nationwide. In fact, approximately 800,000 individuals each year require medical attention due to dog bites, according to the Centers for Disease Control and Prevention (CDC). Victims of dog attacks sometimes suffer life-altering injuries, such as serious soft tissue damage, large lacerations or puncture wounds, broken bones or severed fingers, infections, significant blood loss, scars, and deformity.
Medical malpractice: A study conducted by Johns Hopkins University indicated that medical errors are the third largest cause of mortality in the United States. Patient injury and even death are common consequences of medical negligence. Misdiagnosis, failure to diagnose, surgical errors, incorrect prescription dosages, avoidable and/or preventable infections, and patient falls are all examples of medical malpractice.
Reach Out to a Personal Injury Attorney in Albuquerque
Victims of any kind of personal harm face a complex web of difficulties and life-altering repercussions. Fortunately, New Mexico law provides certain avenues for redress in cases when someone else's carelessness directly resulted in injuries or other losses.
Hire an experienced New Mexico personal injury attorney to defend your rights if you've been hurt due to someone else's negligence.
No matter what kind of accident you've been through, the New Mexico personal injury lawyers at Will Ferguson & Associates will do everything it takes to get you the justice and compensation you deserve. You may start on the path to a quick and easy recovery by contacting (505) 243-5566 to talk about your case and go through the losses you've incurred.
If our investigation determines that you and your loved ones have a valid claim for compensation, we will manage every step of the claims process for you. If you've been hurt and need legal representation, don't hesitate to call our Albuquerque personal injury lawyers and set up a no-risk first appointment.