State agencies and employees at the government level are often shielded from legal action. Under New Mexico state law, affected parties have a narrow window of opportunity to file a lawsuit against a government actor for personal injury or wrongful death.
The New Mexico Tort Claims Act governs the filing of such claims against governmental entities, including public universities, police departments, and municipalities. Tort Claims Act claims are intricate and have a number of formal requirements that must be met.
But how do you prove fault against a government entity in a New Mexico personal injury case? Read more to learn about how fault works in our state, and in the meantime, contact an attorney as soon as you can. An experienced Albuquerque personal injury lawyer will handle every aspect of your claim so that you can focus on your recovery.
What is a Duty of Care?
In the United States, everyone is responsible for taking reasonable precautions to avoid putting others in danger. If this responsibility is disregarded or violated, the offending party may be held financially responsible for any harm or damages that result.
This is defined as a "duty of care" in New Mexico. A stronger duty of care to avoid injury may be imposed by law on people in specific roles or occupations.
For instance, say a patient is harmed because they were treated by a doctor who lacked the expertise or level of experience of a comparably-trained colleague. The doctor may have violated their duty of care and be considered at fault for a patient's injuries since they failed to refer the patient to another provider and do their job properly.
In the example of a government entity, city officials might hold more responsibility in maintaining roadways for driver safety.
Comparative Fault in New Mexico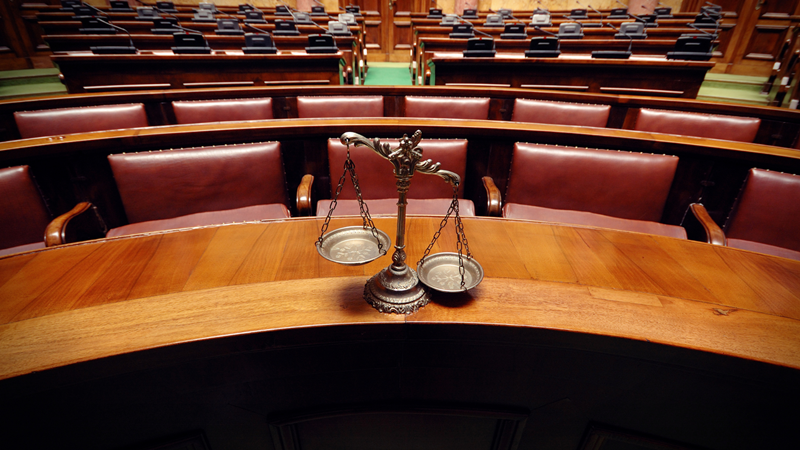 Keep in mind that numerous states have adopted a "no-fault" system.
For example, if you are injured in a car accident in a no-fault state, your own vehicle insurance will cover your property damage and a portion of your medical expenses up to the no-fault limitations.
Most states include exclusions for deaths and catastrophic injuries. If your injuries are so serious that they surpass your insurance coverage, you may sue the responsible party for the remaining amount.
On the other hand, New Mexico follows a tort-based system, which is the same as a fault-based system.
In other words, under New Mexico's pure comparative negligence law, the amount of compensation available to an injured party is limited by an amount proportional to that party's degree of fault.
Personal Injury Involving Multiple Parties in New Mexico
Successive tortfeasor liability is the legal term when comparative negligence laws apply to more than one negligent party in a single claim. This occurs when the same third-party plaintiff suffers harm from two or more seemingly unrelated acts of negligence.
How to Prove Fault Against a Government Entity
Now that we've covered the details and laws surrounding how fault is defined in New Mexico, we can review how to prove fault. Three fundamental characteristics must be proven, regardless of the type of accident you were involved in, so that you can secure damages if you file a personal injury claim in New Mexico:
The defendant had an obligation to the injured party or plaintiff, also known as the "duty of care" we mentioned above.
The defendant breached or violated this duty of care.
The plaintiff suffered demonstrable injuries or other damages in an accident that were caused directly by this breach.
This may all seem basic, but it may get complicated. Suppose you have preexisting injuries and are involved in an accident. A crash caused by inadequate upkeep of roads, for instance, can give rise to a tort suit. A pursuit by police officers might potentially end in an accident.
Thankfully, the Tort Claims Act covers public school systems, administrators, and educators. Tort Claims Act coverage may also extend to doctors at public hospitals like UNM Hospital. If you have a tort claim, a skilled lawyer can assist you in figuring out if it is covered under the Tort Claim Act.
Moreover, the state of New Mexico and its personnel are generally immune from legal action. The state government and its personnel are an essential exception to this rule if their negligence in maintaining and operating public buildings, streets, and highways results in physical injury and wrongful death.
Assault, battery, false imprisonment, false arrest, and civil rights violations committed within the scope of law enforcement duties do not protect officers from liability for personal injuries, bodily injuries, wrongful death, or property damage.
When your federal civil rights are violated, you can hold state and federal workers responsible as well. You may have a federal civil rights claim if you were injured by a state employee who was working within the scope of their state's lawful power.
Contact a New Mexico Personal Injury Attorney
Whether you were hurt in a car crash on a local highway or fell down the stairs at a convention center, you shouldn't have to pay for the damages if you weren't to blame. If another party was responsible for the accident that left you injured, you may be entitled to seek financial restitution. 
However, personal injury lawsuits can be difficult to win. The cause of your accident and the parties responsible for your injuries need to be determined, so an investigation is required. You'll need to collect evidence and negotiate a settlement. Fortunately, a New Mexico personal injury attorney from Will Ferguson & Associates is here to take your call.
Call our accident attorneys at Will Ferguson & Associates at (505) 243-5566 to find out whether you are eligible for compensation for your injuries. Contact us immediately for a free, no-obligation consultation when you've suffered injuries at the hands of a negligent party in New Mexico.