Like personal injury claims, premises liability cases are based on carelessness or negligence. A premises liability lawsuit involves an injured party who, in the simplest terms, suffered harm due to a property owner's carelessness.
However, state regulations on premises liability might vary widely. Some states' premises liability laws, for instance, make a distinction between an "invitee" and a "licensee," but not New Mexico's.
The first step is to educate yourself on the premises liability laws in New Mexico. If you've been injured and need answers concerning New Mexico's premises liability laws or guidance filing a claim, don't hesitate to reach out to the experienced attorneys at Will Ferguson & Associates in Albuquerque.
What is Premises Liability?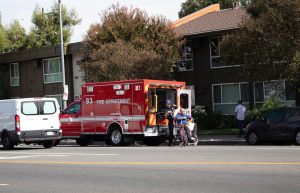 The term "premises liability" refers to a property owner's legal responsibility to protect the well-being of invitees. Keep in mind that not all accidents may be deemed premises responsibility; there are certain requirements that must be followed.
In addition, a New Mexico landowner may have two distinct types of responsibility. They are responsible for the security of their property at all times, or they must provide advance warning of any threats.
When someone is hurt on their own property, they can't automatically file a premises liability claim in New Mexico. For instance, if an accident occurred due to your own carelessness rather than the owner's negligence, you would have no legal grounds to sue them. Similarly, if a property owner has warned you enough about a dangerous condition, you may not have a case.
New Mexico Law on Comparative Negligence
In New Mexico, culpability and negligence are evaluated on a comparative basis. If the plaintiff and the defendant are both found partially at fault, then the damages will be divided in proportion to each party's degree of negligence.
Let's say the judge rules in favor of the defendant and grants you, the plaintiff, just 30% of the fault for what went wrong. The defendant may be liable for as much as 70% of your total losses from the accident. The remaining 30% would be your responsibility.
Exceptions to Premises Liability Laws
Of course, there are some exceptions to laws on premises liability in New Mexico.
For instance, if the accident happened while you were trespassing on another person's private property, you will not be able to file a claim for premises responsibility against that person.
Thus, in the event that you were not permitted to be on the property when the incident occurred, it is quite unlikely that you would be able to successfully file a claim for compensation for the injuries and losses you sustained, even if they were caused by the owner's negligence in maintaining the property.
Liability For Property Injuries
Now that we've covered the basics of how New Mexico's premises liability laws function, we can get into the nitty-gritty of what kinds of damage those statutes protect against.
Lack of Security in Premises Liability
It goes without saying that when security measures are inadequate, criminal conduct is more likely to occur. The crime rate in a region and the nature of the property itself are only two of many considerations when determining whether or not security measures are insufficient enough to lead to injuries or other damages.
Unsafe Conditions Under Premises Liability
While accidents caused by unsafe conditions are easier to identify, numerous other types of accidents also fall under this category.
As another example, there is a high rate of slip-and-fall incidents within the scope of premises liability. But outside factors, like ice or severe rains that the property owner did not account for, might be to blame for these incidents. Uneven or unstable flooring, damaged stair rails, and other similar hazards may also contribute to such injuries.
Furthermore, lack of maintenance on elevators, exposed wires, chemical hazards, and dangling items all contribute to an unsafe physical environment. Swimming pools and drownings are common in premises liability, as failing to close or maintain a swimming pool properly may create a hazardous environment or "attractive nuisance" for others.
How Do I File a Premises Liability Claim?
After reading this condensed introduction to premises liability, you need to speak with a legal representative if you think you may have a case. An expert attorney will be able to examine the particulars of your collision and advise whether you have a case for monetary compensation. The next thing that has to happen is for your lawyers to gather evidence, such as bills and medical records.
Your attorney will also investigate the property owner's maintenance records to better understand the property's condition, the amount of time it has been neglected, and whether or not the owner was aware of the damage.
Keeping track of your injuries, treatments, and other relevant details about your claim is important since the claims process might take a long time. 
Remember that you have a limited amount of time from the date of your injuries to bring a personal injury claim in New Mexico, as per the state's statute of limitations. This time limit of three years often starts on the day of injury, with a few exceptions.
Call a Premises Liability Lawyer in New Mexico
We value each and every one of our clients here at Will Ferguson & Associates. For many years now, we've been here to support clients like you who have suffered from personal injuries or disabilities.
Furthermore, we operate on a contingency basis in personal injury matters, so there are no fees unless we get compensation for you. Our legal firm's goal is never to charge more fees than the client earns from a judgment or settlement, except for exceptional circumstances. This is true even if a large decrease in costs is necessary.
Call the premises liability lawyers at Will Ferguson & Associates at (505) 243-5566 if you've been injured and want to know whether you're entitled to compensation.