Traffic analysts say that hundreds of motorists in the United States die in auto accidents daily. Furthermore, there were approximately 36,500 fatalities due to motor vehicle accidents in just one recent year, as the Fatality Analysis Reporting System of the U.S. Department of Transportation reported.
Naturally, if you've been hurt in an accident, you might be feeling worried, anxious, and stressed. Concern about missing work, losing future earning potential, or coping with emotional trauma is understandable when medical bills start to pile up.
If someone else's negligence causes your injuries or other losses, even if they seem minor at first, you may be entitled to financial compensation. But what happens after a single-vehicle accident?
You may be surprised to find that fault isn't always straightforward, even in single-car crashes. Read on to learn more and seek representation from a skilled group of accident attorneys as soon as you can. Working with experienced injury lawyers can ease what could otherwise be a frustrating and time-consuming process of filing a claim for personal injury.
Statistics on Car Crashes in New Mexico
In 2021, 470 people lost their lives in car accidents in New Mexico. This is a significant increase compared to the 425 road fatalities recorded in the state the prior year. New Mexico Department of Transportation researchers added that speeding, aggressive driving, and distracted driving were the major causes of fatal accidents in New Mexico over the last year. Sadly, the number of lives lost due to road accidents in 2021 was the greatest it has been in at least ten years.
Moreover, a recent analysis of insurance data ranked New Mexico drivers as second-worst in the United States due to a disproportionately high number of incidents involving reckless and intoxicated driving.
These findings appear to be supported by statistics from the National Highway Traffic Safety Administration for the state of New Mexico. In fact, according to authorities, New Mexico had the tenth-most DUI arrests in the country and the fifth-most reckless driving.
Fault in New Mexico Vehicle Accidents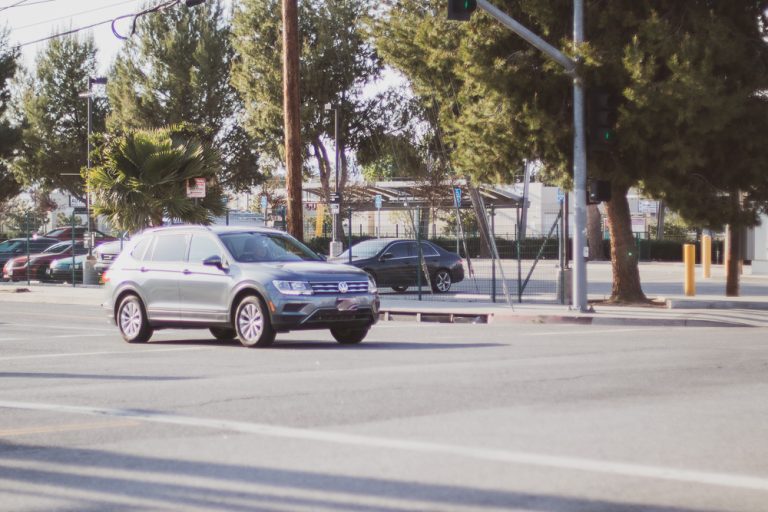 Many states have implemented a "no-fault" approach to vehicle accidents. Each driver must carry their own insurance policy in these states. From there, the policyholder's own insurance covers property damage and medical costs beyond the no-fault limits in a no-fault state.
Nonetheless, the majority of these jurisdictions have carved out exceptions for fatalities and catastrophic injuries. If the cost of your injuries is more than the amount covered by your insurance, you can file a personal injury lawsuit against the at-fault party.
Meanwhile, the state of New Mexico leans on a "fault-based" tort system, which is more traditional. This means that damages, including medical bills, may be owed by the at-fault driver and their insurance carrier in the event of an accident. That is to say, if someone else is at fault in an accident, they (and their insurance provider) could be held financially responsible for any resulting harm.
This may appear simple at first, but there are potential complexities. Let's say you've already been hurt in the past, and then you're in an accident. The insurance company may dispute your claim of injuries caused by the collision, even if the driver was at fault, and blame your preexisting injuries.
No matter the circumstances of your wreck, you will need to show the extent of your losses and damages. How bad are your injuries, and how much should be put toward your medical bills and other expenses?
How Does Fault Work in Single-Car Crashes?
So, how does fault work when it comes to single-vehicle wrecks? Single-car accidents are more prevalent than you might think and can happen for a variety of reasons. It's easy to believe that if you're the only car involved in an accident, you're at fault under New Mexico law and must cover the costs of repairs.
However, that is not always the case. If someone else is responsible for your one-car accident, you may be able to seek compensation from them. Needless to say, it is critical for drivers to be aware of their rights and alternatives for compensation in the event of a single-vehicle car collision.
When Are Drivers Not At-Fault in Single-Car Crashes?
Maybe you were trying to avoid a collision when someone pulled out in front of you, and you made a hasty decision to swerve into a tree or other stationary object instead. Perhaps the collision wasn't your fault but rather the result of a vehicle malfunction. These are all plausible scenarios in which you would not be at fault for an accident involving only your car.
In cases where you are not at fault, you may be entitled to seek compensation from the party at fault. Someone else on the road who ultimately caused your wreck could be to blame or be your vehicle's manufacturer.
This means that, even if you didn't collide with another vehicle, another driver might be responsible for your medical bills if you were hurt due to the accident they caused. Remember that negligence does not require physical participation in the collision to exist.
Manufacturer Liability in New Mexico Car Accidents
Though this happens less commonly, if a flaw in your vehicle caused the accident, you might be entitled to file a claim against the automaker.
A manufacturer is responsible for any damages their defective car causes in New Mexico if it is sold to the general public. Keep in mind that preserving evidence and working with an attorney as soon as possible is crucial for constructing proof of this malfunction.
Call a New Mexico Personal Injury Lawyer After a Crash
Even when you've sustained relatively minor injuries or believe you're at fault for a single-car wreck, consulting with an attorney always works to your advantage. An experienced personal injury attorney may examine with you and your loved ones a number of elements that you may not have thought about while negotiating a settlement for your automobile accident claim.
You should visit a personal injury attorney as soon as possible following an accident to ensure the protection of your legal rights. To discuss your legal options following an auto accident, don't hesitate to get in touch with Will Ferguson & Associates at (505) 243-5566.
We will investigate your case and connect you with our group of highly-rated Albuquerque car accident lawyers if we conclude that you and your family are eligible for compensation. Get in touch with us right now for a free, no-risk initial consultation after your car crash in New Mexico.