Jal, NM - Donald Ray Hass Dies in Crash with Semi at Orla Rd & Pipeline Rd
Jal, NM (September 17, 2021) - A two-vehicle accident near Jal ended in the death of a Canyon man on Wednesday, September 15. 
The fatal crash occurred at the intersection of Orla Road and Pipeline Road. A northbound Commercial Motor Vehicle was traveling northbound on Orla Road in Lea County near the border with Texas at the time of the crash. The trucker reportedly slowed to make a left turn at the crossroads. 
It was then that the CMV was involved in a crash with another driver. The motorist, 50-year-old Donald Ray Hass of Canyon, was killed in the accident. No other injuries were reported. 
An ongoing investigation into the cause of the collision is being handled by local law enforcement officials. 
We would like to extend our deepest condolences to the family of Donald Ray Hass at this time.
Deadly Trucking Accidents in New Mexico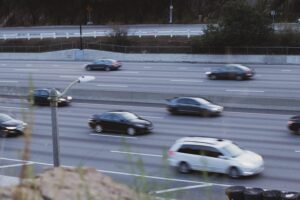 Every 15 seconds, someone is killed or badly injured in a tractor-trailer or semi-truck accident. An estimated 35 semi-truck collisions in New Mexico results in a fatality. An accident with a semi-truck is nearly always more dangerous. About a quarter of fatal 18-wheeler accidents include truckers who were previously convicted of a speeding offense before the event.
Every year, truck-related fatalities number in the thousands. Statistics show that passengers in tiny cars are more likely to be killed or seriously injured in an accident. A total of 4119 people died in 18-wheeler accidents last year, with passenger cars accounting for over 67% of the fatalities.
Relatives who have lost a loved one as a result of the actions of another should expect to seek justice. Wrongful death lawsuits are among the most difficult to win at the trial stage. Funeral and burial costs, medical bills, mental pain, and other costs associated with a tragic accident may be covered by winning a wrongful death lawsuit in New Mexico. Because wrongful death claims in New Mexico are difficult due to severe statutes of limitations and limits on who may file them, you will benefit from working with a skilled Jal trucking accident lawyer.
Jal Wrongful Death Lawyers
To learn about your legal options for compensation and to preserve your legal rights if a loved one is murdered in a tragic event that might have been avoided, speak with a Jal wrongful death attorney. Will Ferguson & Associates is well aware that money will never replace the death of a loved one. However, we also know that clients who have suffered the loss of a family member are often in financial difficulty as well.
Please contact our Jal personal injury lawyers at (505) 243-5566 if you have just lost a loved one in a tragic car accident.
Note: This post was created specifically utilizing secondary sources. It is to be used independently by Will Ferguson & Associates. Our team has not autonomously verified the information used by these news sources and, if any information seems to be inaccurate, please reach out and let us know so we can immediately make corrections as they become necessary.
Disclaimer: At Will Ferguson & Associates, it is our goal to honor the victims of the nightmarish accidents that often take place in New Mexico. We would also like to familiarize the public with ways they can avoid a similar fate and what they can do, should the unthinkable happen. The information contained within this article is not to be viewed as any type of medical or legal advice. The photographs depicted in these posts are not representative of the actual accident scene.