Albuquerque, NM (May 15, 2023) - At least one person suffered injuries following a car accident in the Albuquerque area on Sunday, May 14. 
The collision took place at around 8:14 p.m. at the intersection of Academy Road and Cubero Drive. There were reported injuries at the scene, but the severity of the damages and the number of involved parties have not been provided. The area was closed for several hours while paramedics were present rendering aid to the crash victims. 
An ongoing investigation into the cause of the crash is in progress. 
Our thoughts are with the injured victims and their families at this time. We hope for their full recovery.
New Mexico Car Accidents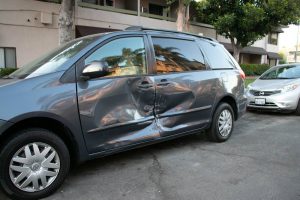 It is impossible to predict when or if you will be involved in a car accident when sharing the road with other motorists. According to the latest recent crash statistics, driving in New Mexico is far from safe. In reality, there were 85,742 victims in the 36,555 traffic crashes that occurred statewide in 2020, and one accident happened in Bernalillo County every 38 minutes. Every 34 minutes or so, a fatal collision is reported in New Mexico.
If you were seriously hurt in a car accident, you need an experienced legal team on your side. These types of life-changing injuries can quickly wipe out your savings and income and endanger your very way of life. There is a chance your injuries would worsen with time, and you may be forced to pay for costly medical care in addition to other resulting damages related to the accident. 
A personal injury lawyer who is ready to take on the complexity of a vehicle accident case involving serious injuries and ensure that the insurance company pays out will help you better estimate the value of your claim. The amount of money you are awarded when you pursue a claim for compensation may depend on a variety of variables. When determining what makes a fair settlement, your Albuquerque car accident lawyer will look at the particulars of your case and consider your past, present, and future damages.
Every case we take on at Will Ferguson & Associates has our full attention, and our attorneys go above and beyond to provide the finest defense for New Mexicans injured in traffic accidents. If you or someone you know has been hurt in a car accident that was the fault of a negligent driver, call our offices as soon as you can at (505) 243-5566 to set up a free consultation. Our Albuquerque auto personal injury attorneys are committed to doing everything possible to assist you in obtaining fair compensation for your losses. We want to guarantee that the negligent person is held responsible for their actions and that you, your family, and you can receive financial compensation.