Albuquerque, NM (April 16, 2023) – The Albuquerque Police Department responded to the scene of an automobile accident that took place on Sunday afternoon and ended in injuries.
The accident was reported at approximately 1:55 p.m. on April 16.
According to police reports, vehicles collided encores Boulevard Northwest at the intersection of Hanover Road Northwest during the afternoon hours.
The Albuquerque Police Department responded to the scene of the accident to provide assistance. Local firefighters were also called to provide help. Police and firefighters blocked off multiple travel lanes throughout the area while removing vehicles and debris.
At least one person suffered injuries due to the crash and had to be transported to a local hospital.
The circumstances surrounding the accident are being investigated by the Albuquerque Police Department.
We hope those harmed as a result of this vehicle collision recover quickly.
Car Accidents in New Mexico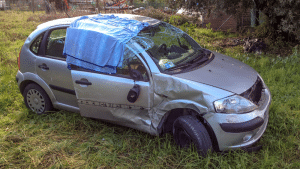 A traffic accident can change your life forever. Unfortunately, thousands of people in the Albuquerque area are negatively affected by vehicle accidents every single year. In most instances, car crashes are caused by driver negligence.
Drunk driving is one of the leading causes of car crashes. Every year, thousands of people are killed or injured in accidents caused by drunk drivers across the United States. Here in New Mexico, we see families torn apart as a result of drunk drivers leaving their loved ones injured or taking their lives.
Failing to yield the right of way is another major contributor to car crashes. Even though motorists are provided the right-of-way in various situations, there are drivers who fail to yield it to them. As a result, they cause serious accidents that result in devastating and life-threatening injuries.
Running red lights is also a very common cause of car crashes in New Mexico, especially here in the Albuquerque area. When drivers run red lights, pass stop signs, or otherwise fail to adhere to traffic control devices at intersections, they place the lives of innocent people at risk.
If another driver's negligence has caused you harm, a car accident lawyer in Albuquerque can help you pursue legal action. Following your crash, a personal injury case can help you seek financial compensation for your medical costs, vehicle repair expenses, and more.
If you have been injured in a car crash, the experienced and knowledgeable Albuquerque personal injury lawyers at Will Ferguson & Associates can help you file a personal injury claim for compensation. At our firm, we understand the complexities of car accident cases and are here to ensure that your rights as an injured party are fully upheld. Feel free to reach out to our New Mexico personal injury law firm at your earliest convenience by calling 505-243-5566. Our team can meet with you for a free consultation at your earliest convenience to get started.