Albuquerque, NM (May 16, 2023) - A car accident with injuries was reported on Monday, May 15, in Albuquerque. 
At around 9:17 p.m., the collision took place near the intersection of Central Avenue and San Felipe Street. Two vehicles were involved in the crash. The injured parties were treated at the scene before being transferred to nearby medical facilities for further aid. 
Local authorities are handling the ongoing crash investigation. 
Our thoughts are with the injured victims and their families at this time. We hope for their full recovery.
New Mexico Distracted Driving Crashes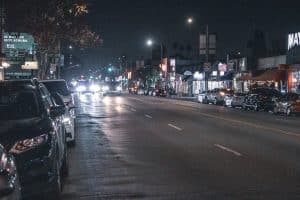 Statistics show that more than 400,000 people are hurt in distracted driving-related collisions each year. Texting while driving might be even riskier than operating a vehicle while intoxicated, and it causes approximately 14% of fatal distracted driving collisions nationwide. According to a recent survey, almost 80% of drivers in New Mexico report being in some manner distracted while driving.
If you were involved in a car accident and suffered severe injuries, you might be eligible for compensation. If you want to ensure that you get the most money possible for your injuries and other damages, you should speak with a car accident lawyer as soon as possible. Your attorney will make every effort to assemble a compelling case and work with you to determine what just damages should be granted in your case.
After a car accident, you may not know what to do next. Accident victims must show that the accident was the direct cause of their injuries in order to be successful in their claim. As you pursue your claim for compensation, it is crucial that all pertinent evidence is carefully preserved, and you must adhere to a number of crucial milestones throughout the process. You must work hard to substantiate your claim. You should be able to focus on your own recovery, and speaking with an attorney can help to reduce some of this strain.
Every case we take on at Will Ferguson & Associates has our undivided attention, and our attorneys go above and beyond to provide the finest defense for New Mexicans injured in auto accidents. If you or someone you know has been hurt in a car accident that was the fault of a negligent driver, call our offices as soon as possible at (505) 243-5566 to set up a free consultation. Our Albuquerque car crash attorneys are committed to doing everything in their power to assist you in obtaining fair compensation for your losses. We want to make sure that whoever caused the accident will be held accountable for their part in it and that you and your family can get just compensation.