Albuquerque, NM (May 9, 2023) - At least one person was hurt after a car crash in Albuquerque on Tuesday, May 9.
Around 8:22 a.m., emergency personnel were dispatched to the crash site. The incident happened near the intersection of Trumbull Avenue and Conchas Street, and while paramedics were on the scene, the area was temporarily closed. Later, the injured people who needed more assistance were taken to the hospital.
The cause of the collision is the subject of an ongoing investigation.
Our thoughts are with the injured victims and their families at this time. We hope for their full recovery.
Car Wrecks in New Mexico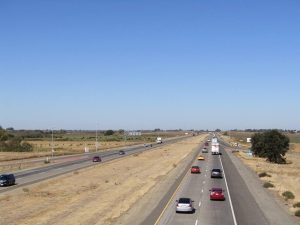 Car crashes happen daily in New Mexico, and they can result in fatalities or grave injuries in a matter of seconds. Across the state, there were 46,786 car accidents in total in 2018, with one accident being reported every 11 minutes. A total of 19,790 people were hurt in these crashes, and 392 people died. Most of these collisions might have been prevented and involved negligence or human error of some kind. 
Car accidents have been known to result in serious injuries. Accident victims may require several weeks, months, or even years to fully recover. This is dependent on the type and extent of their injuries. Some vehicle accident victims are left to contend with ongoing physical pain and psychological damage. As Albuquerque car accident lawyers, it is our duty to secure the highest possible compensation for those wounded in vehicle accidents.
You might need to retain the services of a vehicle accident attorney if an accident has left you with severe damages, serious injuries, or the loss of a loved one. The motor insurance companies in New Mexico are notorious for making offers to claimants that are far below the actual cost of their damages in an effort to minimize their expenses. Your car accident attorney will negotiate a just settlement for your losses while you focus on getting better. 
At Will Ferguson & Associates, we give every case we take on our full focus, and our lawyers go above and beyond to give New Mexicans hurt in traffic accidents the best defense possible. Call our offices as soon as you can at (505) 243-5566 to arrange a free consultation if you or someone you know has been hurt in an automobile accident that was the result of a careless motorist. In addition to holding the culpable parties accountable, our Albuquerque personal injury attorneys are dedicated to doing everything in their power to assist you in obtaining fair compensation for your losses. If you were harmed on the road as a result of another driver's carelessness, we are here to help you make a full physical and financial recovery.