Albuquerque, NM (May 4, 2023) - There were reported injuries in the aftermath of a car crash in Albuquerque on Wednesday, May 3. 
Two or more vehicles collided at the corner of Central Avenue and San Pedro Drive at around 10:21 a.m. At least one person involved was hurt, but the severity of the resulting injuries has not been confirmed. 
No updates on the conditions of the crash victims have been provided. 
Local authorities are handling the ongoing accident investigation. 
Our thoughts are with the injured victims and their families at this time. We hope for their full recovery.
New Mexico Car Wrecks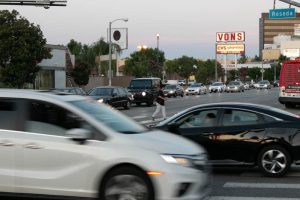 In New Mexico, there were a total of 202 fatal car accidents in 2014, and 98 of the victims were not wearing seatbelts at the time of the collision. If everyone had been buckled up when getting into a car, the National Highway Traffic Safety Administration thinks that at least 22 more lives may have been saved. There is a significant chance that a reckless driver was to blame for your collision due to New Mexico's high rate of major traffic accidents. As a result, plaintiffs may be eligible to file a personal injury claim and obtain full and adequate compensation.
After an automobile accident, you are not compelled to speak with an insurance adjuster. This person's goal is to lower the amount paid on the claim, not to aid in your ability to obtain fair compensation. You can get help from your New Mexico car accident attorney to manage this and other aspects of your car accident claim. The insurance company will realize that you are serious about obtaining compensation when you have a New Mexico automobile accident attorney on your side. 
After a crash, there are many parties that are involved in your claim, including the insurance companies, claims adjusters, and bill collectors. You will have to deal with the parties in addition to handling your recovery. To help you get through this difficult period, you need to consult a skilled personal injury attorney in New Mexico. If you suffered catastrophic injuries in a car accident, an attorney can help make sure you obtain maximum compensation.
Every case we take on at Will Ferguson & Associates has our undivided attention, and our attorneys go above and beyond to provide the finest defense for New Mexicans injured in auto accidents. If you or someone you know has been hurt in a car accident caused by a negligent driver, call our offices as soon as you can at (505) 243-5566 to set up a consultation. Our Albuquerque personal injury lawyers are committed to doing everything in their power to help you get just compensation for your losses, in addition to holding the negligent parties accountable. We are here to assist you in making a full physical and financial recovery if you were hurt on the road as a result of another driver's negligence.