Albuquerque, NM (May 2, 2023) - On Tuesday, May 2, a serious crash with injuries was reported in the city of Albuquerque. 
The accident took place at around 8:08 a.m. on Interstate 25 NB near Paseo Del Norte. At least one person involved was hurt in the crash, and the injured parties were treated by attending medical personnel. The area was closed for several hours until tow trucks were able to clear the resulting debris. 
An ongoing investigation into the cause of the accident is in progress. 
Our thoughts are with the injured victims and their families at this time. We hope for their full recovery.
Car Accidents in New Mexico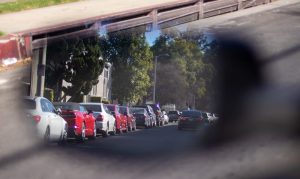 In New Mexico, 229 people died in traffic accidents in 2014, and 98 of them were traveling without a seatbelt at the time of the crash. If everyone had buckled up every time they got into a car, the National Highway Traffic Safety Administration thinks that at least 22 more lives could have been saved. Due to the high number of major traffic accidents in New Mexico, victims may be eligible to file a personal injury claim and get full and fair compensation.
If you or a loved one experienced harm as a result of someone else's negligence or carelessness, your life may have been drastically changed for the worse. Serious injury victims usually struggle with physical, psychological, and financial issues. You need a New Mexico automobile accident lawyer on your side that genuinely cares about your present and future.
Working with our New Mexico automobile accident attorney begins with determining what is owed to you. This should cover any and all financial losses of any sort that you have incurred as a result of the accident. Losses that cause either physical damage or property loss are accepted. An auto accident lawyer in New Mexico can help you determine both your future damages and your existing financial losses.
Every case we take on at Will Ferguson & Associates has our undivided attention, and our attorneys go above and beyond to provide the finest defense for New Mexicans injured in auto accidents. If you or someone you know has been hurt in a car accident caused by a negligent driver, call our offices as soon as you can at (505) 243-5566 to set up a consultation.
Our Albuquerque automobile accident attorneys are committed to doing everything in their power to help you get just compensation for your losses, in addition to holding the negligent parties accountable. We are here to assist you in making a full physical and financial recovery if you were hurt on the road as a result of another driver's negligence.