Albuquerque, NM (August 2, 2023) - A vehicle in Albuquerque on Wednesday, August 2, left at least one person with injuries, and emergency responders were quickly called to the scene to render aid. 
That afternoon at around 1:26 p.m., the crash was reported at the intersection of Candelaria Road NE and Monroe Street NE. There were confirmed injuries in the collision, but it is currently unknown how serious they were at this time. Responding paramedics provided first aid to the accident victims before transferring them to nearby hospitals for further treatment. 
Tow trucks were later sent to clear the resulting debris. The roadway was reopened a few hours later. No further information has been provided at this time. 
The cause of the crash is the subject of an ongoing investigation.
Our thoughts are with the injured victims and their families at this time. We hope for their full recovery.
Distracted Driving Accidents in New Mexico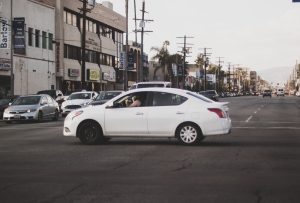 Driver distraction is one of the quickest-growing causes of serious collisions in New Mexico. According to a recent federal study, distracted driving causes nearly 3,000 fatal car accidents in the United States every single year. The findings also revealed that a distracted driver was responsible for about 1 in 5 deaths in 2019. Sadly, the majority of these deaths involved occupants of other vehicles. 
When someone else's negligence leaves you with serious injuries, you need a personal injury lawyer who will take the time to hear your side of the story. Our legal team wants to make sure that you receive the compensation needed for you to feel safe again. When you speak with one of our New Mexico personal injury attorneys about your case, you will be able to get the accurate and truthful information that you need to make informed decisions. Our lawyers take the time to get to know each of our clients personally to make sure their needs are being met. 
The time right after a serious accident will be the hardest and most challenging of your life. Even worse, the at-fault party's insurance company or legal team will probably try to take advantage of you in your injured state. The representatives of the at-fault party may try to make you an offer of compensation that is not enough to make up for your losses. To guarantee that your rights are upheld, you need the right legal representation from the start of your case. 
You can be a victim of a serious car accident at any time, and crash victims may be entitled to make a personal injury claim and receive compensation for their losses. You likely have questions about your situation and what you can do to recover. If you want to discuss your case and find out more about your legal options, you should contact an Albuquerque automobile accident lawyer as soon as possible. The lawyers at Will Ferguson & Associates will stand by your side to protect your legal rights. Contact our offices today at (505) 243-5566 to begin working on your claim with a qualified attorney.