Albuquerque, NM (May 23, 2023) - On Tuesday, May 23, a crash with injuries was reported in the Albuquerque area. 
At around 8:23 a.m., paramedics were dispatched to the crash site on Interstate 40 near San Mateo Boulevard. Two vehicles collided at the scene. At least one person suffered injuries, and those requiring additional aid were later hospitalized. 
No further information has been provided at this time. 
Local authorities are handling the ongoing crash investigation. 
Our thoughts are with the injured victims and their families at this time. We hope for their full recovery.
New Mexico Distracted Driving Crashes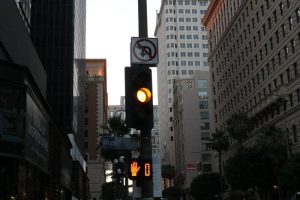 According to the most recent crash statistics, distracted driving-related collisions cause more than 400,000 injuries each year. According to studies, driving while distracted can actually be more hazardous than driving while intoxicated. A recent survey found that 80% of New Mexico drivers admitted to being distracted while driving in some fashion, demonstrating how commonplace this has become in the state. Nearly 14% of fatal distracted driving accidents in the state involved texting while driving.
Your ability to recover after a car accident will depend on receiving fair and comprehensive compensation for your personal injury losses. If you have never dealt with personal injury claims before, it could be difficult to know what to do next. Personal injury claims can be an extended, challenging process that overwhelms you and leave you unsure of what to do next.
After an automobile accident, filing a claim for compensation is notoriously difficult. The insurance provider can make an effort to deny the claim or make the case that you caused your own injuries. This is a common procedure for large insurance providers, and it may result in a payout that is not enough to satisfy your basic needs. To ensure you receive fair compensation, your attorney can help you handle these and other crucial issues.
You should start putting together your case as soon as you can after suffering injuries in a car accident. The first step is to speak with a skilled Albuquerque auto accident lawyer. You will want the best chance of receiving fair compensation for your injuries and other related damages, and that means you need to make sure that your case is as strong as it can be. Having legal counsel from the start of your case will better position your attorney to compile pertinent evidence and build a compelling case for recovery. To discuss your legal options with a lawyer from Will Ferguson & Associates, call our offices at (505) 243-5566 as soon as possible.