Albuquerque, NM (August 1, 2023) - On Tuesday, August 1, a serious collision in Albuquerque required support from local medical personnel. 
At around 9:12 a.m., two or more vehicles collided on Interstate 40 EB near Wyoming Boulevard. Emergency responders were quickly dispatched because initial reports stated that there were injuries at the scene. The victims were treated by attending paramedics before being transferred to local hospitals for further medical aid. 
Authorities advised drivers to avoid the scene and prepare for delays. No updates on the accident have been provided at this time. 
Local authorities are handling the ongoing crash investigation. 
Our thoughts are with the injured victims and their families at this time. We hope for their full recovery.
New Mexico Car Wrecks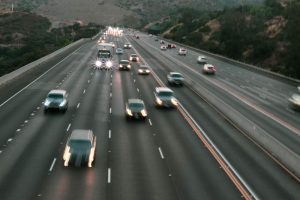 Any time you are traveling in a motor vehicle or even just using the road in New Mexico, you are in danger of being hurt in a traffic accident. In New Mexico, 387 people lost their lives in car crashes in the state in 2018 alone, and thousands of others suffered life-threatening injuries. The state's primary cause of fatalities and serious injuries is still automobile accidents, and victims may be able to recover damages with the help of an attorney.
Even if you do not think an automobile accident is that serious, you should still seek medical attention immediately, just to make sure you are okay and so that the accident is documented in your medical records. Also, your injuries can become more obvious days after an accident, and many serious conditions often go unnoticed immediately after being hurt. The decision to speak with a personal injury attorney after being hurt by a negligent driver is also always in your best interest, and it can get your personal injury claim started on the right foot. 
The reasons for delayed accident symptoms are complicated, but one primary reason is that you are being affected by a rush of adrenaline. After being injured in a crash, adrenaline will rush to your brain and numb any pain you are feeling for a brief period of time. This is why getting medical attention is the best course of action. You might discover later that the accident caused you to be seriously injured, and the at-fault party can be potentially held liable for your injuries and other damages. 
Many accident victims in New Mexico have been helped by the legal team at Will Ferguson & Associates in order to achieve a complete recovery. If you believe you may be entitled to compensation, contact our offices as soon as possible at (505) 243-5566 so we can begin working on your case. Our car accident attorneys in Albuquerque fight for fair settlements for clients, and we can use our in-depth knowledge to help you get the compensation you need to actually cover your damages. We will make sure you are not taken advantage of by a deceptive insurance provider after a serious car accident. That is the promise we make all our clients and one that we live up to.