Albuquerque, NM (July 2, 2023) - Police in Albuquerque responded to the scene of a car crash on the morning of June 30. At approximately 10:36 a.m., responders went to the site of the accident to render aid and determine the cause of the incident.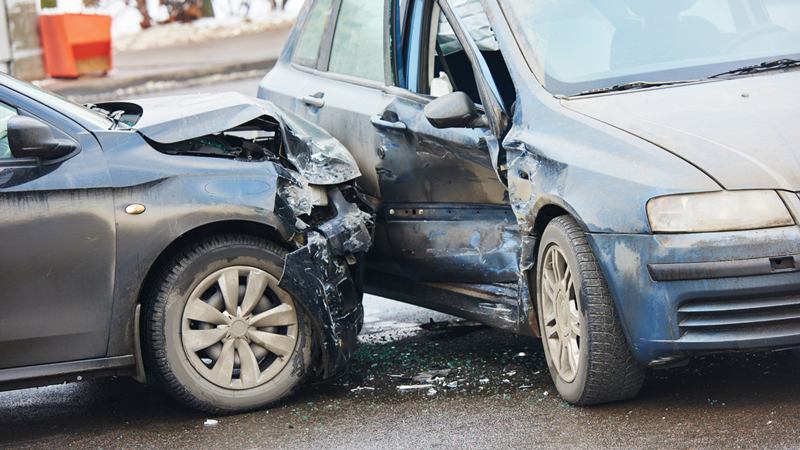 According to information provided by local authorities, the collision took place near the intersection of Marquette Avenue and Louisiana Boulevard. At least one individual was injured in the crash. 
Police investigated the details of the incident while EMTs helped those with injuries at the scene. Currently, however, few other details are available to report. 
The roadway was blocked for an extended period of time on the morning of June 30 while emergency crews worked in the area. Authorities directed traffic away from the scene and asked local drivers to use different travel routes.
Car Accidents in New Mexico
New Mexico is no stranger to car crashes. On average, tens of thousands of accidents happen there each year. Throughout the United States, over 6 million car accidents are reported yearly that injure approximately 3 million people and take the lives of about 40,000. These crashes happen for a multitude of different reasons; however, driver negligence is the leading cause. Distraction, negligence, speeding, and intoxication are the four main types of driver negligence displayed by American drivers today. Driver distraction is the most commonly seen form of driver negligence in the United States, causing over 400,000 vehicle accidents each year. Drivers have so many ways to become distracted these days; however, they are most often distracted by their cell phones. When a driver chooses to pay more attention to their phone than their immediate surroundings and the road in front of them, they place themselves and everyone whom they encounter on the roadway at severe risk of sustaining debilitating or even fatal injuries.
When you or someone you love have suffered serious injuries in a car crash, contact a car crash attorney in Albuquerque as soon as possible. An auto accident lawyer will know the best steps to take in order to help you recover from the losses and damages that may have resulted from your accident. You may be dealing with steep medical bills, lost wages, vehicle repairs, pain, suffering, loss of life enjoyment, and other problematic issues that stem from the aftermath of your accident. Allow a car accident lawyer in Albuquerque to help you recover from the damages you may be dealing with.
At Will Ferguson & Associates, we have decades of experience helping injured accident victims recover from the difficulties they face in the days and weeks following their accidents. Our firm works on a contingency fee basis, which means you pay us nothing unless you are awarded fair financial compensation for your injuries and losses. No matter the type of accident you were injured in, if you know that it was caused by another person, you will most likely be eligible to collect full and fair financial compensation for your losses and damages. Call our firm at (505) 243-5566 to speak with a skilled legal advocate concerning your crash.