Albuquerque, NM (May 5, 2023) - A pedestrian was hurt after being hit by a motor vehicle in Albuquerque on Friday morning, May 5. 
The incident occurred at the 8423 block of Tierra Morena Place at around 6:21 a.m. A male pedestrian was found lying on the ground when emergency responders arrived. He reported that he had been hit by a vehicle. 
The victim was treated at the scene by attending medical personnel. No updates on their condition have been provided at this time. 
An ongoing investigation into the cause of the crash is in progress. 
Our thoughts are with the injured victims and their families at this time. We hope for their full recovery.
Pedestrian Accidents in New Mexico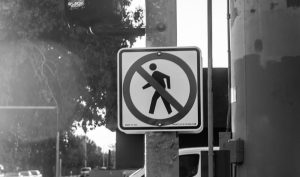 The number of pedestrian fatalities has been rising consistently throughout New Mexico, including Albuquerque, and the problem is only getting worse. According to the National Highway Traffic Safety Administration (NHTSA), pedestrian accidents in New Mexico claim the lives of about 70 people each year. The nation's highest rate of pedestrian fatalities is consistently found in New Mexico.
Pedestrians run the risk of being hit by a negligent or reckless driver every time they walk close to a road. On some highways and at some intersections, however, there are more pedestrian accidents than in other areas of Albuquerque. Serious pedestrian accidents are unfortunately commonplace in the city, and people walking on Central Avenue run a much higher chance of being involved in a collision as they pass through Nob Hill, Old Town, and close to the University of New Mexico.
Insurance claims for pedestrian injuries often cover much more serious injuries than claims for auto accidents. Pedestrians do not have access to the same basic safety features that car passengers do, such as seat belts and airbags. This is why you require legal representation that can maximize the value of your claim.
If you suffered severe injuries in a car accident, Will Ferguson & Associates is here to support you in achieving a full recovery. Our legal team will fight for your rights, be by your side as you focus on your recovery, and work to ensure you receive full compensation for the accident-related losses and any injuries resulting from the collision when a negligent driver injures you severely in a car accident. Our attorneys are completely aware of the difficulties you may be through after being harmed in a car accident. We spend the majority of our time assisting accident victims in rebuilding their lives. Call an Albuquerque car accident attorney at (505) 243-5566 to discuss your issue if you require assistance or have questions about how to submit a personal injury claim.