Albuquerque, NM (August 2, 2023) - A man was hurt after he was hit by a motor vehicle in the Albquerque area on Wednesday afternoon, August 2. 
The accident was reported at around 1:28 p.m. in the 2011 block of Juan Tabo Boulevard NE. A man involved in the accident reportedly had his legs run over by a motor vehicle. Emergency responders were dispatched to render aid to the crash victims. 
The area was closed for several hours while emergency responders were present. No updates on the cause of the accident have been provided. 
An ongoing investigation into the cause of the crash is being handled by local law enforcement officials. 
Our thoughts are with the injured victims and their families at this time. We hope for their full recovery.
New Mexico Pedestrian Accidents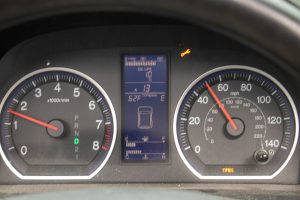 In New Mexico, you would think it is pretty safe to travel on foot. Unfortunately, statistics show that this is not quite the case. The state has the highest national rate of pedestrian fatalities in the nation, with a pedestrian fatality rate of four fatalities per 100,000 people. Pedestrians are often unsure of what to do to make a complete recovery after being injured in an accident, and we are here to help. 
Walking is a great form of exercise, good for the environment, and a great way to take in New Mexico's scenery and weather. Despite all the advantages of walking, pedestrians are most vulnerable to suffering serious injury when a crash does happen. A New Mexico pedestrian accident lawyer can help you in obtaining financial compensation for your injuries if you were injured while walking down the street or crossing a crosswalk and were hit by a car, truck, motorcycle, or van in the Land of Enchantment. 
It is an unfortunate reality that pedestrians are at a tremendous disadvantage when they are involved in a collision with a large passenger car. Car manufacturers have worked hard in recent years to create seat belts, safer airbags, and accident avoidance systems to enhance the safety features of their automobiles. A pedestrian, however, is unprotected and exposed in the event of a collision with a car or another motor vehicle. As a result, when a car and a pedestrian collide, the person traveling on foot frequently suffers much more serious injuries. 
At Will Ferguson & Associates, we know how to help pedestrians who have been injured by a reckless driver. Our legal team can help pedestrians recover from their injuries and pursue a personal injury claim for compensation. Pedestrians will almost always suffer more serious injuries in the event of a crash. If you were hurt in New Mexico, you need to be sure you have a solid case. Call our offices as soon as you can at (505) 243-5566 to discuss your situation with a qualified attorney. We will fight diligently to guarantee that the person responsible for your injuries is brought to justice and held accountable. You need a tenacious Albuquerque automobile accident attorney on your side if you were injured in a pedestrian accident in New Mexico.