Albuquerque, NM (May 4, 2023) - On Wednesday, May 3, a serious collision in Albuquerque required support from local authorities. 
The crash took place at around 3:25 p.m. at the crossing of Renaissance Boulevard and Montano Road. At least one person involved was hurt, but the severity and precise number of resulting injuries have not been determined. Ambulances were on-site to transport the victims to local hospitals for further aid. 
An ongoing investigation into the cause of the crash is in progress. 
Our thoughts are with the injured victims and their families at this time. We hope for their full recovery.
New Mexico Reckless Driving Crashes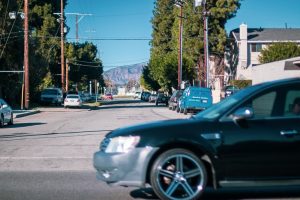 Driver error is typically a factor in devastating vehicle collisions in New Mexico, but there are many other potential causes as well. Two more dangerous practices that are unfortunately common in the state are driving while intoxicated and speeding. The state of New Mexico has some of the worst drivers in the nation, and in 2014, alcohol-related crashes claimed the lives of 116 people, up from 97 the year before but down from the 149 fatalities that occurred during the ten-year peak.
The grim reality is that, due to the actions of reckless drivers, you can be injured in a car accident to the extent that you need physical rehabilitation. Surgery might even be necessary for particularly severe circumstances. You and your New Mexico vehicle accident lawyer will need to carefully examine your damages to determine how much you need to make a recovery. This will help make sure you are properly compensated for current as well as future damages. 
Although there are countless potential causes of auto accidents, when negligence is present, they are no longer considered accidents, and any reckless driver who causes a crash must be held responsible. It is advised that you speak with an experienced New Mexico car accident attorney if you have been in an accident since you might be entitled to compensation.
If you were hurt in an automobile collision caused by a reckless driver, get in touch with a car accident lawyer in Albuquerque as soon as you can to begin building your claim for compensation. You need to have a lawyer on your side to ensure that your case is as strong as possible, as it greatly increases your chances of being fairly compensated for your damages. You will want to determine the full extent of your damages and the total effect your accident has had on your everyday life. To be as accurate as you need to be, you will have to speak with a lawyer about your case. Call our offices at (505) 243-5566 to arrange a consultation with an Albuquerque car accident attorney from Will Ferguson & Associates to discuss your entitlement to compensation.