Albuquerque, NM (July 17, 2023) - On Monday morning, July 17, there were reported injuries after a car accident in the Albuquerque area. 
The crash was reported at around 6:59 a.m. on Interstate 25 near Gibson Boulevard. There were serious injuries reported at the scene, and the injured parties were provided aid by attending medical personnel. No updates on the conditions of the injured parties have been provided. 
An ongoing investigation into the cause of the accident is in progress. 
Our thoughts are with the injured victims and their families at this time. We hope for their full recovery.
Distracted Driving Crashes in New Mexico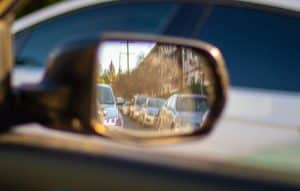 Approximately 3,000 people are killed in car accidents every year as a result of distracted or inattentive drivers. Between 8% and 9% of all fatal motor vehicle collisions on American roadways are caused by some form of driver distraction. Drivers who fail to pay attention to the road can potentially be held liable for resulting damages in the event of a crash. 
Call us first before contacting your insurance provider. They may try to pay you less than you will require to make a full recovery and avoid financial strain. We take the time to learn about you personally and hear all the details of your accident. You will quickly discover that we have your best interests in mind and that our firm values open communication and individualized service to all our clients. 
We have helped many victims of car accidents all over Albuquerque to get their lives back on track, and we want to do the same for you. We have spent many years developing a reputation for success, and our lawyers stand up for those who have been hurt in an auto accident as well as those whose lives have been turned upside down by the death of a loved one.
New Mexico residents who have been injured in serious car accidents can turn to Will Ferguson & Associates in order to make a recovery. If you were hurt by a negligent motorist, you should not be left to pay for your damages, and you should contact our offices as soon as possible at (505) 243-5566 to see if you have grounds to pursue a claim for compensation. Our team of car crash attorneys in Albuquerque is here to ensure that the responsible party is held accountable and that you can achieve a full recovery.