Albuquerque, NM (April 24, 2023) - A serious car crash in Albuquerque left at least one person with injuries on Monday morning, April 24. 
At around 10:55 a.m., the collision was first reported at the crossing of Tramway and Lomas Boulevards. The area was closed for several hours while emergency responders were present. Tow trucks were later sent to clear the resulting wreckage. 
No updates on the conditions of the injured parties have been provided. 
Local authorities are handling the ongoing accident investigation. 
Our thoughts are with the injured victims and their families at this time. We hope for their full recovery.
Auto Accidents in New Mexico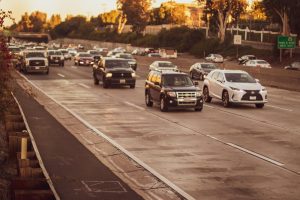 Car accidents are a big issue in New Mexico. More than 4.5 million people visited emergency rooms in 2019, and injuries from traffic accidents cost more than $460 billion. Car accidents cause many injuries every year throughout the state, and statistics indicate that the problem is only becoming worse over time. You should consult a lawyer to determine whether you have a case for a personal injury claim if you want to ensure that you can receive full and fair compensation for your losses.
In New Mexico, a personal injury claim against the negligent driver must be made within three years after the incident that resulted in your injuries. If you submit a personal injury claim as soon as you can, our New Mexico car accident lawyers will be better able to help you preserve crucial crash evidence that will support your claim. We can make sure you adhere to these important dates and that all options are explored in your quest for justice and financial restitution.
Accidents involving cars are known to cause serious, fatal, and typically catastrophic injuries. If a family member is killed in a car accident or suffers injuries that prevent them from working, your lawyer can talk to eligible family members about filing a claim on their behalf. This will make it possible for us to get started right once on building a solid wrongful death or personal injury claim and obtaining just compensation for your injuries.
Will Ferguson & Associates is here to help you recover if you suffered serious injuries in a car accident. When you are hurt by a negligent driver, our legal team will fight for your rights, stand by your side as you concentrate on your recovery, and work to ensure you obtain full compensation for the accident-related losses and any resultant injuries. Our lawyers have dedicated a lot of their time to assisting accident victims in rebuilding their lives, and that means we are fully aware of the challenges you may be facing if you were hurt in a catastrophic traffic accident. If you need help or have concerns about how to file a personal injury claim, call an Albuquerque auto accident lawyer at (505) 243-5566 to discuss your situation.