Albuquerque, NM (March 18, 2023) – Responders were dispatched to the scene of a crash in Albuquerque on the afternoon of March 17. At approximately 2:40 p.m., emergency responders were sent to the scene of an accident on McMahon Boulevard.
Sources report the incident took place near Golf Course Road between an unknown number of cars. Due to the crash, at least one person sustained injuries.
Emergency medics helped those with injuries at the scene. Responders worked in the area for an extended period of time, causing significant delays in traffic.
Our thoughts are with those involved. We hope for their full and fast recovery.
New Mexico Auto Accidents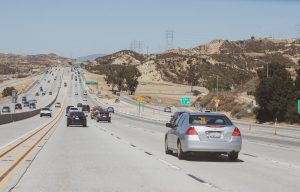 Every year, tens of thousands of auto collisions are reported in the state of New Mexico. On average, there are over 60,000 vehicle accidents reported in the Land of Enchantment every year. Car accidents can occur for countless reasons, however, driver negligence is the main culprit in over 90% of reported crashes throughout the country.
Some examples of the most prevalent types of driver negligence displayed by American drivers include intoxication, fatigue, distraction, and speeding. Over 30% of deadly car crashes in New Mexico are caused by driver intoxication. Additionally, distracted driving causes over 1 million auto collisions annually throughout the country, while drowsy driving accounts for about 100,000 accidents each year.
Filing a personal injury claim can be complicated. When you work with an experienced personal injury attorney in New Mexico, they will utilize a plethora of sources to help you figure out how your wreck occurred and whether you qualify for financial compensation for your damages. Some of these sources include referencing witness statements, police reports, state laws and regulations, and talking to insurance companies.
The personal injury attorneys at Will Ferguson & Associates are well aware of how difficult your life may have become after you were injured in any type of accident. It is in your best interest to hire a car crash lawyer as soon as you can if you were hurt by driver negligence. Auto accidents can happen in mere moments, but they can alter the remainder of your life.  Contact our car crash lawyers in Albuquerque to learn more about how we can help you recover from the aftermath of your wreck. You can reach us at (505) 243-5566 in order to be connected with a skilled and trusted personal injury attorney in Albuquerque who can help you recover.