Albuquerque, NM (April 6, 2023) - On Thursday, April 6, a car accident with injuries was reported in the Albuquerque area. 
At around 7:15 a.m., paramedics were dispatched to the scene at the corner of Wyoming Boulevard and Anaheim Avenue. At least one person involved was hurt. Those requiring further aid were later transported to nearby hospitals by ambulance. 
An ongoing investigation into the cause of the crash is in progress. 
Our thoughts are with the injured victims and their families at this time. We hope for their full recovery.
Car Wrecks in New Mexico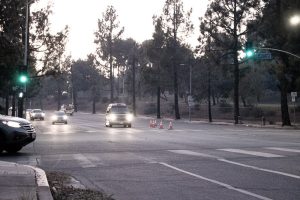 In 2019, there were more than 50,000 traffic collisions in New Mexico. In car accidents around the state, a total of 2,415 people were hurt, and 425 people died. Risky driving practices, such as driving while intoxicated or inattentive, frequently result in car accidents around the state. Fatal car accidents can be caused by a variety of things, such as driving while texting, being tired, and congested roads. If another driver's negligence resulted in your New Mexico car accident injury, you might be entitled to compensation.
Many victims of auto accidents trust insurance adjusters to handle their claims, but their main objective is to offer plaintiffs the least amount of money in compensation. The adjusters will use every trick in the book to deny your claim and keep you from receiving the full amount of compensation if you solely rely on them during the settlement process. The target market for these insurance companies will be those who are involved in car accidents in New Mexico without an attorney or who are unsure of how much compensation they need.
After filing for compensation, many accident victims are prone to accepting the lowball offers made by aggressive insurance adjusters. Never try to handle your claim on your own. Insurance adjusters occasionally settle claims for less than their full value. While you might lack prior expertise with car accident cases, the insurance adjuster does this every single day. Never give an insurance adjuster your personal contact information to prevent being unfairly abused.
After a serious traffic accident leaves you with serious injuries, Will Ferguson & Associates is here to assist you in navigating the legal system and defending your rights. Our lawyers will fight for you against unethical insurance companies if you contact us and ask us to file a personal injury claim. Our lawyers have years of experience helping accident victims get back on their feet, and our team is completely aware of the difficulties you may be experiencing if you were harmed in a catastrophic traffic accident. Call an Albuquerque personal injury attorney at (505) 243-5566 to discuss your case if you require assistance or have questions about how to submit a personal injury claim.