Albuquerque, NM (July 26, 2023) - A car accident with injuries was reported on Wednesday, July 26, in Albuquerque, and emergency responders were quickly dispatched to the scene. 
The crash occurred at about 10:56 a.m. at the intersection of Wyoming Boulevard and Constitution Avenue. At least one person involved was hurt. Paramedics were present to provide aid, though it is not known if anyone required further treatment at the hospital nearby. The roadway was closed for several hours until tow trucks were able to remove the resulting debris. 
Local authorities are handling the ongoing accident investigation. 
Our thoughts are with the injured victims and their families at this time. We hope for their full recovery.
Speeding-Related Crashes in New Mexico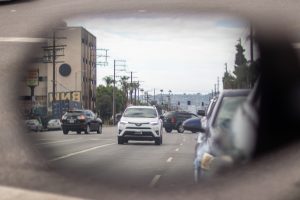 In New Mexico, speeding is the main cause of fatal auto accidents. In 2019, excessive speeds contributed to 26 percent of all traffic fatalities on American roadways, and these crashes resulted in thousands of fatalities, showing just how dangerous excessive speeds can be on the road. 
Every case is different, and our personal injury attorneys in New Mexico can assist you in identifying all of the monetary and non-monetary losses related to your claim. In order to establish the facts and identify the responsible party for your damages, our team of personal injury attorneys will thoroughly review your case. You should do everything possible to ensure that your case is strong, and we will be there to help you every step of the way. 
Hiring a personal injury lawyer in New Mexico can greatly improve your chances of obtaining full and fair compensation. Our legal team is familiar with all state laws regarding personal injury claims, and we are experienced with the process of pursuing these cases. We are committed to providing each client with the finest service possible, and our attorneys have experience building solid cases for both court proceedings and insurance claims.
If someone was hurt because of another person's negligence, they may be able to file a personal injury claim and be compensated for their losses. You need to speak with a car accident attorney in Albuquerque to discuss your case and learn more about your legal options. The attorneys at Will Ferguson & Associates will be by your side to defend your legal rights and make sure that the at-fault party is held accountable. Call us at (505) 243-5566 right away to get started on your claim.