Dona Ana County, NM (September 10, 2023) - A car crash happened in Dona Ana County on Friday morning, September 8. Responders went to the scene to help those involved shortly after the incident occurred on New Mexico Route 28. 
What caused the crash is still being investigated by local police at this time. Sources say the collision happened near milepost 22 about a mile from Santo Tomas, shortly after 9:00 a.m. 
Paramedics rendered aid at the scene and took those in need of further care to the hospital. A portion of NM-28 was closed while emergency personnel worked in the area, and local drivers were urged to find alternate routes. 
Police in Dona Ana County are still working to figure out how the incident took place. 
We hope for the full and fast recovery of the injured victims.
New Mexico Car Wrecks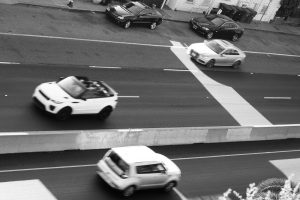 Information provided by the New Mexico Department of Transportation shows that, in 2020, over 400 people were killed in car crashes throughout the state. This represents a 17% increase in fatal accidents and a 22% increase in fatalities related to auto collisions since 2019. Additionally, in 2020, over 24,000 auto accidents resulted in injuries for those involved. Approximately 9,800 people were hurt in these wrecks. 
The main reasons auto accidents happen in the Land of Enchantment include driver intoxication, speeding, and distracted driving. The story is the same throughout the majority of the United States. Different forms of driver negligence are the main contributing factors to most of the crashes reported across the nation.
When you or a loved one of yours has suffered injuries in a car crash caused by a negligent driver, you may be suffering a great deal. You may be worried about your finances and how you will recover. If you are under the impression that a negligent driver caused your collision, you deserve justice and compensation for your injuries and losses. 
Allow a skilled car accident lawyer in Dona Ana County to get you the financial compensation you need and the justice you deserve after your life was turned upside down by driver negligence. You can get compensation for the following: 
The damages you are entitled to depend greatly on the specific circumstances of your case and the severity of the impact your injuries have had on your life. Call the law office of Will Ferguson and Associates as soon as you can to speak with a lawyer regarding your claim. You can reach us by dialing (505) 243-5566 to learn more. We offer free case evaluations and charge nothing upfront. Contact our team as soon as you can to get on the quickest and surest path toward recovery.