Roswell, NM (May 15, 2023) - One person was hospitalized after being ejected from a vehicle in a crash outside of Roswell on Sunday morning, May 14. 
The accident took place on Highway 380 at around 4 a.m. It was reported that a driver operating a pick-up pulling a trailer was traveling on the road when they swerved to avoid a head-on crash. The other driver hit the trailer, and the driver was pinned underneath the car. 
They were airlifted to a regional hospital for treatment. No updates on their condition have been provided. 
An ongoing investigation into the cause of the crash is in progress. 
Our thoughts are with the injured victims and their families at this time. We hope for their full recovery.
Car Accidents in New Mexico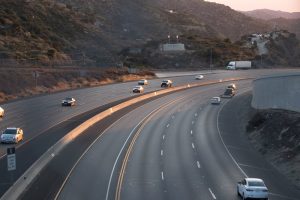 The Insurance Institute for Highway Safety (IIHS) estimates that for every 100,000 residents in New Mexico, there are 18.8 fatal car accidents. This figure exceeds that of Texas, our closest neighbor. In 2020, there were 398 traffic fatalities reported in the state in the state from a total of 365 deadly crashes overall. Albuquerque was classified as the 17th most dangerous place to drive a car nationwide. 
You might be entitled to compensation if you suffered serious injuries in a car accident. Immediately after the crash, you should consult with a vehicle accident attorney to guarantee you receive the maximum compensation for your injuries and other damages. Your lawyer will do everything possible to put together a convincing case and assist you in determining what just damages should be awarded in your case.
You are likely uncertain about what to do next after an automobile accident. In order to successfully file a claim, accident victims must demonstrate that the accident was the direct cause of their injuries. It is important that all relevant evidence in your case is properly preserved as you pursue your claim for compensation, and you must follow a number of critical steps in the process. You need to put in the work to support your claim. Talking with an attorney can alleviate some of this burden while you focus on recovery.
Will Ferguson & Associates is here to support you during your recovery if you were hurt in a car accident. After being injured due to the actions of a negligent driver, our attorneys will fight to obtain the compensation you need to recover. We will make sure you are fairly compensated for any losses or injuries resulting from the accident. We can help you reconstruct your life after a car accident, and our lawyers can guide you through the difficult claims procedure. If you require assistance with a personal injury claim, call (505) 243-5566 to talk with an Albuquerque auto accident lawyer.