Tucumcari, NM (May 3, 2023) - An 18-year-old was killed following a two-vehicle crash involving a semi-truck in Tucumcari on Monday, May 1. 
The deadly accident was reported on Interstate 40 at around 9:30 p.m. According to local reports, 18-year-old Diego Ignacio Castro Serrito was driving a box truck when he collided with a tractor-trailer. The impact caused Serrito to be ejected from the vehicle and then hit another car 
The victim sustained fatal injuries and was pronounced dead at the scene. No additional information has been provided at this time. 
An ongoing investigation into the cause of the deadly accident is in progress. 
We would like to extend our deepest condolences to the family of Diego Ignacio Castro Serrito at this time.
Fatal 18-Wheeler Crashes in New Mexico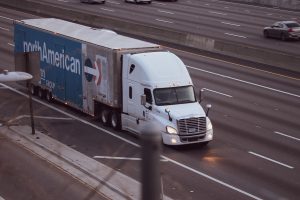 The risk of sustaining catastrophic injuries is much greater in a crash involving a large tractor-trailer. In the United States, there are over 388,000 truck accidents reported each year. This makes up 6.5% of all crashes that take place in this nation. A rough estimate of 28%, or just under 110,000, result in injuries. Another 11%, or slightly over 40,000, result in death.
If your loved one passed away as a result of the negligence or recklessness of another, you might want to think about bringing a wrongful death claim. By pursuing a case, you can assist your family in obtaining monetary compensation, which can be put to use in order to lessen some of the losses and costs you have to bear. You will have the best chance of obtaining justice for your loved one if you work with one of our New Mexico wrongful death attorneys.
You should contact a New Mexico wrongful death attorney as quickly as possible, regardless of the kind of accident that claimed the life of your loved one. Your family might be able to file a wrongful death claim against the offender. You can increase your chances of obtaining both justice and compensation by working with a skilled and experienced wrongful death lawyer.
You and your family are undoubtedly experiencing a trying time in your lives if a loved one passes away unexpectedly in a car accident. To help you through this traumatic loss, the wrongful death lawyers at Will Ferguson & Associates are dedicated to securing financial compensation from the at-fault party. Our legal team is here to support you every step of the way as you fight for the just compensation that you and your family are entitled to. We make a significant effort to ensure that the negligent party is punished and that you can, at the very least, get a financial recovery for your loss.
Families that have recently lost a loved one might not think to make a claim immediately after the incident, but doing so could be very advantageous to you and your surviving family members. Call our offices as soon as possible at (505) 243-5566 to arrange a consultation with one of our Albuquerque wrongful death lawyers.