Sadly, vehicle accidents are a common occurrence in the state of New Mexico. In fact, 470 people lost their lives in traffic accidents on New Mexico roads in one recent year, according to data compiled by state officials and traffic experts. Most residents of New Mexico will be involved in an accident or some type of personal injury at some point in their lives. Although car accidents make up the vast majority of personal injury claims, they are hardly the only possible source of victim losses and damages.
Fortunately, if you've been hurt due to someone else's carelessness or negligence, they may have to pay for your medical bills and other losses. Injured victims are entitled to recompense for accident-related expenses when someone else's negligence caused the injuries. The damages you may be able to claim include things like hospital bills and other medical expenses, lost wages and earnings, pain and suffering, and much more. However, navigating negotiations with insurance companies can be daunting after any personal injury in New Mexico, particularly when it comes to auto accidents. If you've suffered damages caused by another person's negligence in New Mexico, it's important to reach out to a New Mexico personal injury attorney as soon as possible.
Typical Insurance Requirements in New Mexico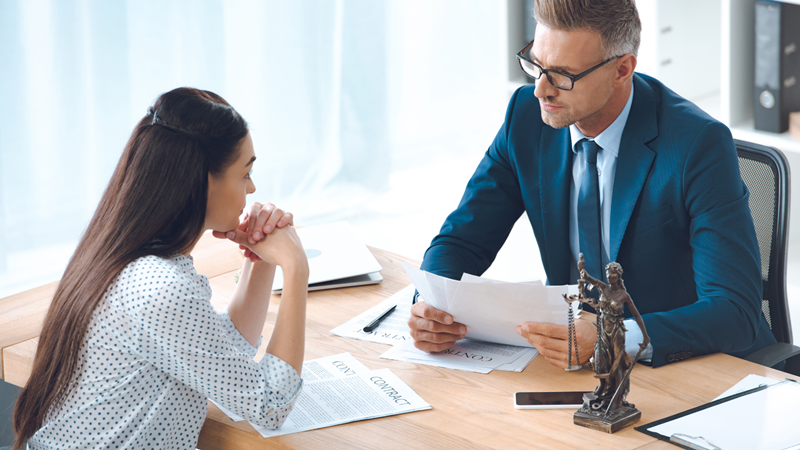 To lawfully operate a motor vehicle in New Mexico, drivers must retain liability auto insurance or make a $60,000 cash deposit or surety bond with the state's treasury. Thus, if you are wounded in an accident caused by someone else, that person's insurance should cover your medical expenses up to the policy's maximum.
There are also additional requirements for auto insurance in New Mexico. Also referred to as 25/50/10 coverage, there are minimum coverages required for bodily injury, property damage, and more. Sometimes, accident damages exceed the minimum insurance coverage. Drivers in New Mexico should protect themselves with more robust coverage. Optional coverage includes the following:
Comprehensive Coverage: This covers losses not caused by an auto accident, such as those caused by inclement weather, theft, and vandalism.
Gap Coverage: For those with auto loans, this type of coverage stipulates that insurance pay the difference between a car's market value and the remaining loan balance.
Medical Coverage: Also known as med pay, this coverage pays for medical expenditures and funeral costs, regardless of fault.
Rental Coverage and Roadside Support: This allows you to take advantage of rental vehicle reimbursement in the event that your vehicle is out of commission. Roadside support provides access to towing, tire repair, jump starts, or other types of comparable assistance.
Additionally, if a driver causes an auto accident and has insufficient or no auto insurance, a victim's underinsured/uninsured coverage kicks in and pays their medical expenses. This is particularly essential in hit-and-run wrecks. Plus, considering an estimated 1 in 5 drivers is uninsured in New Mexico, securing UIM coverage is highly recommended for all drivers in our state.
When it comes to other types of personal injury matters, such as premises liability claims, which involve getting injured while on someone else's property, homeowners insurance is not required by law in New Mexico. That said, most lenders insist that you get homeowners insurance if you are financing your house or another property.
For medical malpractice cases, a minimum level of medical malpractice insurance is required for providers in order to be eligible for New Mexico's state liability reforms. Thus, most doctors and other healthcare providers carry this coverage.
Fault and Insurance Claims in New Mexico
The state of New Mexico is a fault state, meaning that a driver who caused an accident must pay for the damages. The state also applies a criterion of pure comparative negligence to claims. Hence, even if a motorist was 90% at fault in an accident, they could technically still make a claim for compensation, despite being limited to a maximum of only 10% of the total damages they sustained. In other words, the total amount you can recover will be reduced by the percentage you are found to be liable. 
Diminished value also comes into play for auto accident claims. New Mexico permits accident victims to submit a claim for a vehicle's lost value with the other driver's insurance company. This is due to the fact that, even after a vehicle undergoes repairs, its resale value will be lower than comparable models that have not been involved in accidents.
For this to apply, the following conditions must be met:
The driver making a claim was not the at-fault party
The driver can provide proof of fault with documentation
Fewer than four years have passed since the crash
Filing an Insurance Claim After a Personal Injury
Unfortunately, getting fair, full recompense for your damages from insurance adjusters, regardless of the type of personal injury you've suffered, can be difficult or nearly impossible for victims, which is why contacting an attorney after an accident is so important.
First and foremost, always remember to never accept an insurance settlement without first talking with a personal injury lawyer. The insurance company may try to offer you an amount that is far less than what you will actually need to fully recover both physically and financially. An accident attorney will investigate the facts surrounding a crash, gather evidence, interview witnesses, construct a solid claim for compensation, determine your case's true worth, and act as your liaison with third parties, like insurance companies.
Furthermore, accident victims should be aware of the statute of limitations, which limits the amount of time you have to file your personal injury claim. If you suffered injuries in a car crash or other accident, you have three years from the date of the incident to file a claim under New Mexico civil statutes. This includes claims for car accidents, slip-and-falls, dog attacks, medical malpractice, and more.
Insurance Claims For Other Types of Personal Injury
Though making a claim with an at-fault party's insurer can be slightly different for other types of personal injury (such as a slip-and-fall accident or dog attack), the process is generally the same. For incidents outside of vehicle crashes, a victim would simply make a claim through another type of insurance policy versus their auto insurance. When a personal injury lawsuit becomes necessary, the process is essentially the same, no matter what kind of personal injury you sustained, and an attorney will handle it for you. 
Contact a New Mexico Personal Injury Attorney
Any and all injury-causing accidents are devastating, and facing the aftermath is highly stressful for victims. To preserve your legal rights after an accident in the state of New Mexico, you should contact a skilled attorney right away.
If you or a loved one has been hurt at the hands of a careless or negligent individual, please visit the office of Will Ferguson & Associates for a free initial consultation. Call our car accident lawyers in Albuquerque at (505) 243-5566 to determine whether you are entitled to compensation for your injuries.
If we find that you and yours are entitled to a potential settlement, we will handle every element of your legal claim. Don't wait to get seasoned legal counsel from our reputable accident attorney team. Reach out to us immediately for a no-cost, no-obligation consultation to discuss the details of your New Mexico personal injury today.