A personal injury claim is founded on carelessness or negligence. In the simplest terms, a victim in any type of personal injury case, whether a slip-and-fall accident or your typical vehicle wreck, was hurt because of another person's negligence. However, laws on personal injury vary from state to state.
In New Mexico, for example, comparative negligence comes into play. The first step is to know New Mexico's rules on personal injury and what to expect for a settlement versus an actual trial. In the meantime, if you have questions about personal injury laws in New Mexico or want to learn how to file a claim, contact our Albuquerque personal injury lawyers at Will Ferguson & Associates immediately.
New Mexico Settlement vs. Trial
Attorneys often attempt settlement negotiations with the negligent party and their insurance provider before bringing a lawsuit. According to some studies, as much as 95% of personal injury claims are settled out of court before trial. But this doesn't mean that attorneys always choose the easy way out.
Instead, a lawyer will advocate their client's interests by making demands of the party at fault and their lawyers before taking a lawsuit to trial. The attorney wants what's best for their client, and a quick settlement might be exactly what the injured party needs. However, although trials are occasionally essential, they are also more time-consuming and subject to unforeseen circumstances.
Comparative Negligence Laws in New Mexico
First, the investigation into who was at fault for an accident starts the moment it occurs. When there is more than one person to blame for an accident, the doctrine of comparative negligence applies, regardless of whether you settle or go to trial. Comparative fault or negligence applies in New Mexico.
In other words, if both parties in a civil lawsuit (the plaintiff and the defendant) are determined to share fault for the incident, they will divide the damages according to their respective degrees of liability. In other words, suppose the court finds the defendant 60% at fault, meaning that you would be determined to share 40% of the total fault. You might then collect 60% of the total cost of damages you incurred due to the accident from the defendant.
What to Expect During a Personal Injury Case
After reviewing this initial rundown of personal injury law, you should see an attorney if you think you have a case. Once a qualified attorney can review your specific accident details, they might find you eligible for a settlement.
First, your lawyers will collect evidence, such as medical records and invoices.
Remember that the claims process might take a long time, so you should continue documenting your injuries, treatment, and any surrounding specifics regarding your claim. In the meantime, your attorney will construct your case and file in New Mexico's equivalent of small claims court, known as the Magistrate Court.
Finally, regarding the state's statute of limitations, it's also important to remember that you only have three years to file a personal injury claim in New Mexico. With a few notable exceptions, this three-year period begins on the day of the injury.
Settlement Demands in New Mexico Personal Injury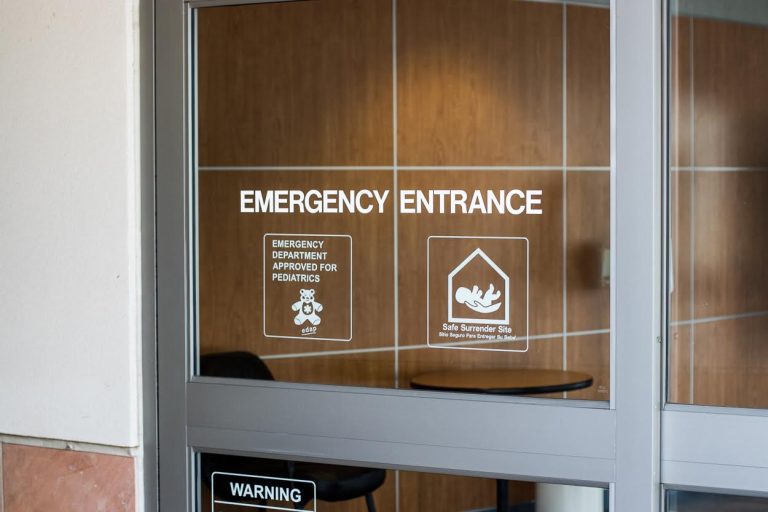 Your attorney will do an initial investigation, and then before taking the case to civil court, they will produce a settlement demand letter. This would be forwarded to the insurance company that is relevant to your situation (for example, the insurance company for the motorist who was at fault).
This letter will include the findings that your attorney has reached, as well as citations to any relevant laws, a description of any necessary medical treatment, and a breakdown of the compensation that you are entitled to for your losses. Your legal representation may even provide a draft of the petition. Insurance firms have the option of either complying with the requests as they are or providing their own other solutions.
Your attorney will continue to advocate for you and negotiate on your behalf until such time as your claim is resolved in a manner that is advantageous to you. A personal injury lawsuit in the state of New Mexico may be required in the event that an insurance claim cannot be settled with the assistance of an adjuster.
Personal Injury Trials in New Mexico
If an insurer refuses to provide adequate compensation for your injuries and other losses, you may have no choice but to take your case to court. When you submit your petition to the court that has jurisdiction over your case, you have officially commenced litigation.
Your lawyer will primarily contact the insurance company's defense attorney rather than directly with an adjuster. The path to discovery begins there. A possibility to counter the opposing side's allegations with evidence has presented itself. Each party has up to 30 days to reply to the complaint under New Mexico's civil procedural rules.
During discovery, parties may also give and take depositions. Each party may interrogate the other under oath in a deposition. Taking depositions from witnesses and parties is standard procedure. Plus, it may be utilized as evidence in a legal proceeding.
Going to Civil Trial in New Mexico
After the end of discovery and mediation, if you and the opposing party are still unable to reach a reasonable settlement, your case will go to a civil trial. A civil trial might span anything from a few hours to many months, depending on the complexity of the case. A jury will make a decision after hearing arguments and evidence from both sides' lawyers during the trial. The judge will then record the decision and submit it to the court clerk in the form of an official court order.
Call a Personal Injury Attorney in New Mexico
Our clients come first at Will Ferguson & Associates. For decades, we have helped those who have suffered from personal injuries or disabilities, and we can do the same for you. Furthermore, we handle personal injury claims on a contingency basis, so there are no fees unless we get compensation for you.
Whether you've been injured and want to know whether you may seek financial compensation, call the personal injury lawyers at Will Ferguson & Associates at (505) 243-5566. To give you the greatest opportunity of winning your case, we'll explain the nuances between an out-of-court settlement versus going to trial.