In New Mexico, the judge or jury may place substantial weight on the evidence of an expert witness in matters involving personal injury. Expert witnesses may range from doctors and psychologists to forensic pathologists and scientists and even to those who specialize in reading handwriting. Expert witnesses, in contrast to lay witnesses, are permitted to testify as to their views based on their expertise.
Some experts are utilized as witnesses during a trial, while others are brought in before a trial to educate a side on a particular topic. Medical records, accident reports, witness statements, and technical or scientific data may all be reviewed by these specialists.
However, whether or not you've been in an accident, familiarizing yourself with the personal injury laws of New Mexico and the role of expert witnesses, in particular, is essential to safeguard your rights and stay prepared.
In the meantime, contact our Albuquerque personal injury attorneys at Will Ferguson & Associates immediately if you need answers concerning New Mexico's personal injury laws or guidance on filing a claim.
What is an Expert Witness?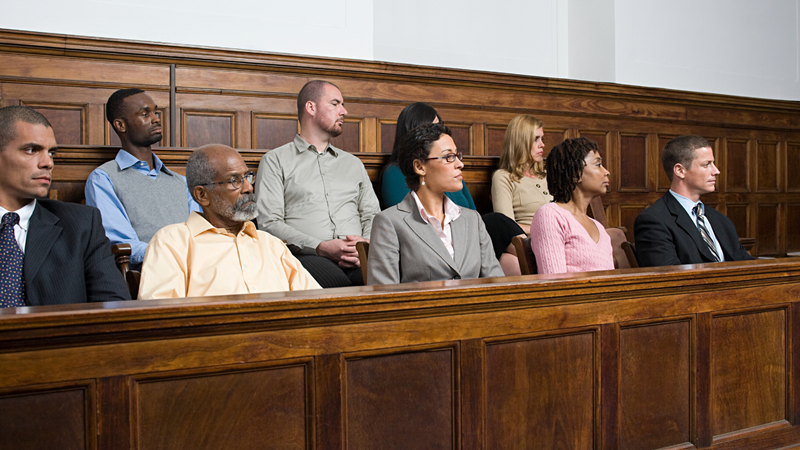 A personal injury lawsuit sometimes calls for the testimony and evidence of an expert witness, a highly qualified individual in a relevant discipline (such as a medical provider, expert in accident reconstruction, or engineer).
Of course, these witnesses weren't there at the time of the accident, but they can help clarify certain tricky or complicated aspects of a personal injury case with their knowledge.
Their job is to provide the jury or judge with unbiased, straightforward, and easily digestible analysis of the specific knowledge issues in the case.
Expert Witness Testimony
An expert witness's ability to explain difficult concepts in layman's terms can have a major impact on the eventual verdict in a personal injury lawsuit. They may testify as to the nature of the injuries sustained, what caused the accident, and what the long-term effects of those injuries may be.
Moreover, expert witnesses can explain the facts of your side of the case and provide credibility by simplifying the complexity involved for a jury.
Expert Witnesses in New Mexico Personal Injury Cases
The judge is the "gatekeeper" of the evidence that the jury is allowed to evaluate, and it is his or her responsibility to decide whether or not to admit expert testimony. Therefore, New Mexico personal injury lawyers are often the ones to decide whether or not an expert witness is necessary and, if so, what kind of expertise is required.
Civil cases in New Mexico that involve difficult issues or where the judge or jury must make a decision based on circumstantial evidence sometimes need the use of an expert witness. A vehicle accident reconstructionist, for instance, would make a good expert witness. An engineer may also be helpful in a product liability lawsuit. Having an attorney's guidance in choosing the right sort of expert to employ may be crucial to the success of a personal injury plaintiff's case.
Types of Expert Witnesses in New Mexico
Different kinds of experts may testify in court. Personal injury lawsuits in New Mexico often include the following sorts of expert witnesses:
Doctors and nurses: In personal injury lawsuits, it is common to have a medical expert testify as to the nature and severity of the plaintiff's injuries and how they could develop over time. Doctors, nurses, psychologists, and other medical experts are all acceptable witnesses in legal proceedings or depositions.

The prognosis, treatment, and diagnosis of an injury may all be discussed in court with the help of medical specialists. When estimating damages in a personal injury lawsuit, they may also be used to estimate the price of necessary medical treatment in the future.

Experts in accident reconstruction: When there is a question about what happened or who is at fault in an accident, lawyers and insurance adjusters often turn to accident reconstruction experts. These professionals use scientific and engineering principles to reconstruct the circumstances of the incident. They may testify as to what they saw, such as the speed of the cars, the angle of collision, and other details that can establish fault.
Engineers: Expert witness evidence from engineers is often requested in cases involving product liability in New Mexico or premises liability. They can provide context as to why allegedly dangerous or defective items or properties have not been properly maintained. What's more, these professionals can provide a logical explanation for why a product or building is dangerous, as well as recommendations on how to avoid future accidents.
How Are Expert Witnesses Selected in New Mexico?
Under New Mexico's Rules of Evidence, a plaintiff or defendant is permitted to call an expert witness if their case involves scientific or technical matters that are beyond the scope of the average juror's knowledge.
Choosing the right expert witness for a specific personal injury lawsuit requires thought and considerable attention to the facts surrounding a particular case. Here's the general process of selecting an expert witness:
An attorney evaluates the case's demands and determines which areas need the assistance of an expert witness. They factor in any necessary specialized knowledge, such as that in medicine, engineering, or technology.
From there, an attorney searches for possible expert witnesses who have the required credentials and expertise in the topic at hand. The expert's credentials are investigated, including their training, experience, and reputation in the field.
The lawyer will assess the expert's knowledge, credibility, and communication skills. They look at things like how often they've testified before, how reliable their reports are, and how well-known they are among attorneys and other professionals.
Additionally, a lawyer will evaluate how well the expert's background and experience mesh with the specifics of the case. They check the expert's ability to explain difficult subjects to a non-specialist audience and make sure their thoughts mesh with the legal approach.
Once a qualified expert witness has been sourced, the attorney will define their role in the case, as well as their availability.
Contact a New Mexico Personal Injury Attorney
Our clients come first at Will Ferguson & Associates. Since 1983, we've been here to support people like you who have suffered from personal injuries or disabilities. Furthermore, we operate on a contingency basis in personal injury matters, so there are no fees unless we get compensation for you.
Call the New Mexico personal injury lawyers at Will Ferguson & Associates at (505) 243-5566 if you've been injured and want to know whether you're entitled to compensation. We will walk you through the process of a personal injury claim, including the selection of potential expert witnesses, and will stop at nothing to defend your legal rights.