One of the worst things that can happen to a person is losing a loved one, and it can be even more devastating when their passing could have been prevented.
The thought of financial compensation may be the last thing on your mind if you've lost a loved one due to someone else's carelessness. After all, the pain of losing a loved one is immeasurable, and no amount of money could ever make up for it.
However, winning a wrongful death case could help your family deal with their loss without facing the financial strain that losing a loved one in such a horrible way often entails.
Our Albuquerque wrongful death attorneys at Will Ferguson & Associates are available to consult with you for free if you need answers concerning a possible wrongful death that your family has suffered.
Duty of Care and Wrongful Death in New Mexico
The term "duty of care" refers to an individual's legal obligation to exercise reasonable care in protecting the well-being of another. It's important to remember that not every accident may result in a valid injury or wrongful death claim. Also, New Mexico follows a doctrine of comparative fault or negligence. This means the plaintiff and the defendant in a civil complaint could both be found partially at fault for the accident at issue. In that case, the parties will split the proportion of the damages to their respective degrees of responsibility.
Statutes in New Mexico define unlawful death as a fatality caused by another's negligence or intentional conduct. Thus, if the deceased could have filed a personal injury claim had they survived, it is likely that their death qualifies for a wrongful death claim. The following incidents frequently result in wrongful death claims:
Motor vehicle accidents
Medical malpractice
Defective products
Cases involving fatalities caused by hazardous conditions on a property (premises liability)
Wrongful Death Proceedings in New Mexico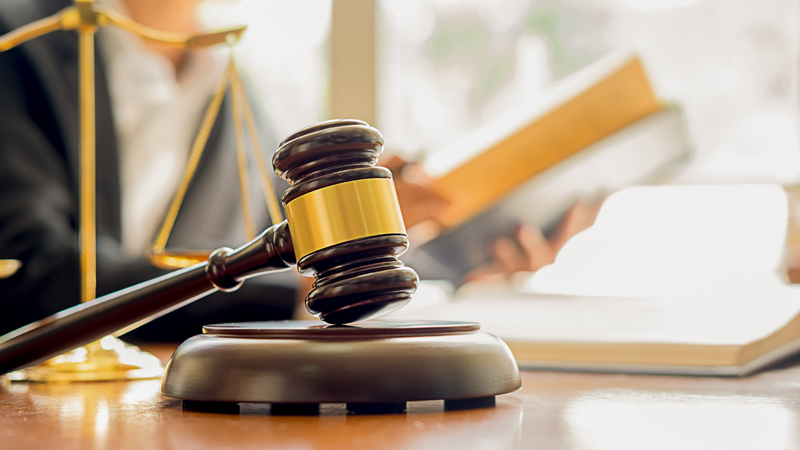 Some states allow anyone who was financially dependent on a wrongfully deceased individual to file a claim. However, only the personal representative of the deceased party's estate is permitted to file a wrongful death claim in New Mexico. Personal representatives are typically designated in a will, though a judge can appoint someone to serve as the personal representative of a deceased individual who passed away without a valid will. This is most often a member of the immediate family, such as a spouse or parent. A complaint for wrongful death can be made against multiple parties if more than one party is deemed to be liable, although it can only be initiated by a personal representative.
An experienced lawyer will be able to evaluate the specifics of your claim and determine whether or not you have a case for financial compensation on behalf of your deceased loved one. Your attorneys will first start collecting evidence like bills, medical records, and funerary expenses. It's important to keep track of all relevant expenses and other details throughout the claims process.
During this time, your lawyer will prepare your case for trial, though it is likely that your case will settle in pre-trial settlement negotiations. However, in the event that an agreement cannot be reached by all involved parties, your lawyer will be ready to argue the case in court.
You only have three years from the date of your injuries to bring a wrongful death claim in New Mexico, following the state's statute of limitations. The three-year term starts on the day of the injury or death, with a few exceptions. If you aren't sure when the statute of limitations will expire for your case, call us for free advice.
Your attorney will typically write a settlement demand letter to the defendant's attorneys and/or insurance company before taking the matter to civil court. This letter will lay out a solid argument as to why you deserve to be compensated, including a summary of the relevant laws, an explanation of any necessary medical treatment, and a detailed breakdown of the money you're owed to be included in this letter. Specifically, the following damages are expected to be demanded in this demand letter:
Actual and projected costs associated with your loved one's death
The monetary cost of losing your loved one's support: loss of consortium, future earning potential, and more
Pain and suffering or emotional trauma due to your loved one's death
Who Receives Compensation For Wrongful Death in New Mexico?
In New Mexico, there is a specific hierarchy for who receives compensation from wrongful death lawsuits. If a wrongful death claim is successful, the court will distribute the money as follows:
If the deceased had no offspring, his or her spouse would receive the entire settlement.
If the deceased has children and grandchildren as well as a spouse, the spouse will receive half of the award, and the children and grandchildren will receive the other half.
If the deceased had children or grandchildren, but no spouse, the entire settlement will go to these heirs.
If the deceased was under the age of 18 or had no children or spouse, the entire settlement will go to their parents.
If the deceased has no surviving parents, children, or spouse, the entire settlement will go to their siblings.
Contact a New Mexico Wrongful Death Attorney
There may be legal recourse for you if you have lost a family member in a tragic accident. Contact Will Ferguson & Associates by dialing (505) 243-5566 if you need the assistance of a wrongful death lawyer in New Mexico.
You may wish to consider bringing a wrongful death lawsuit if your loved one died as a result of another person's negligence or recklessness. By filing a claim, your family may receive financial compensation that can be used to offset some of the costs associated with the incident in question. If you or a loved one has been the victim of wrongful death in New Mexico, our attorneys can help you pursue justice.
At Will Ferguson & Associates, our wrongful death attorneys have worked with grieving families to file lawsuits against those responsible for their loved ones' deaths for over 40 years. No amount of money can ever make up for losing a loved one, but it can help a family cope with the emotional and financial hardships they are experiencing in the aftermath.