Albuquerque, NM (April 26, 2023) - On Wednesday, April 26, there were confirmed injuries following a traffic accident in the Albuquerque area. 
At around 8:48 a.m., the crash was first reported around Academy Road and Eubank Boulevard. The injured parties were provided aid by attending paramedics before being transferred to a local hospital for additional treatment. No updates on the conditions of the wounded victims have been provided. 
An ongoing investigation into the cause of the crash is in progress. 
Our thoughts are with the injured victims and their families at this time. We hope for their full recovery.
New Mexico Reckless Driving Crashes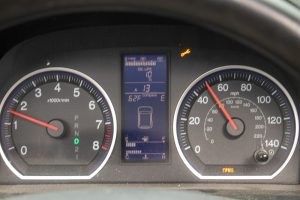 A car accident could be caused by a variety of circumstances. Driving while inebriated and speeding are two more careless behaviors that are unfortunately common in New Mexico. Even as the state works to eliminate all preventable traffic fatalities, drivers must contribute. However, 116 persons passed away in 2014 due to alcohol-related reasons, up from 97 the year before but down from the 149 deaths that occurred at the ten-year peak.
After an accident, you could need continued rehabilitation. You might require surgery in a few years to ease your pain or improve your ability to do everyday things like walking. For your emotional and mental health, for instance, you could even require more complex and ongoing treatment with a qualified therapist. It is your job to carefully evaluate the anticipated total losses in conjunction with your New Mexico car accident lawyer. Your lawyer's experience and knowledge will ensure that you are able to obtain compensation for all losses you may have already incurred or anticipate incurred.
Auto accidents can be caused by a variety of circumstances, but they cease to be accidents when negligence is involved. Instead, it is an unwillingness to take responsibility on the part of the reckless driver. If you have been in a collision, it is advisable that you get in touch with a knowledgeable New Mexico car accident lawyer because you may be entitled to compensation.
Every case we take on at Will Ferguson & Associates has our full attention, and our attorneys go above and beyond to provide the finest defense for New Mexicans injured in auto accidents. If you or someone you know has been hurt in a car accident caused by a negligent driver, call our offices as soon as you can at (505) 243-5566 to set up a consultation. Our Albuquerque car wreck lawyers are committed to doing everything in their power to help you get just compensation for your losses, in addition to holding the negligent parties accountable. We are here to assist you in making a full physical and financial recovery if you were hurt on the road as a result of another driver's negligence.