Albuquerque, NM (May 7, 2023) - A serious car crash was reported to police in Albuquerque on the afternoon of May 5. At approximately 4:00 p.m., emergency responders went to the crash site on Interstate 25 to help the people involved. 
Police, EMTs, and fire crews were observed at the crash site a short time after it happened, near milepost 404. Emergency med techs rendered aid to injured victims and transported them to area hospitals as necessary. 
Currently, the nature and severity of any injuries suffered in the collision have not been reported. Police in Albuquerque are still working to determine the cause of the incident. 
Traffic was blocked in the right lane/shoulder of the interstate while rescue crews worked in the area. No other information has been reported concerning the incident at this time. 
Our thoughts are with those involved. We hope for their full and fast recovery.
New Mexico Car Crashes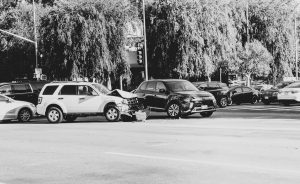 Sustaining injuries in a car crash can be an extremely difficult experience. You may be stuck recovering from painful and debilitating injuries while you are unable to work and live your life. You may be laid up in the hospital racking up medical bills and worrying about how you will recover, both physically and financially. This can all be extremely overwhelming and stressful. You should not have to face a situation like this on your own, especially if you know that your accident was caused by another person. 
 Reports from the National Highway Traffic Safety Administration show that over 3 million people are hurt in serious car accidents every year in the United States. Sadly, over 40,000 individuals lose their lives in fatal traffic collisions each year throughout the nation. Alarmingly, the majority of these crashes are caused by the actions of negligent drivers. Some common forms of driver negligence displayed in the United States include: 
Fatigue

Distraction

Intoxication

Speeding
Distracted drivers cause more than 400,000 vehicle collisions per year. These accidents end the lives of more than 3,000 people and cause injuries for tens of thousands. Additionally, about 100,000 collisions are caused by the actions of fatigued drivers annually in the US, and about 30% of fatal crashes involve an intoxicated driver. These statistics demonstrate the dangers of driver negligence in the United States. 
When you or someone you love has been hurt by the actions of a negligent driver, you should contact a car crash lawyer in Albuquerque who can help you recover. You deserve to be able to recover without worrying about going broke, especially if your accident and resulting injuries were not your fault. Even if you believe you may have been partially at fault for your accident, you may still be eligible to collect a percentage of the compensation available to you. For example, if you are found to be 30% responsible for your accident, you may be able to collect around 70% of the available financial compensation. Compensation may be awarded to you for medical bills, vehicle repair costs, lost wages, and more. 
Call the law office of Will Ferguson & Associates as soon as you can after your accident so you can get on the quickest path to financial recovery. You can reach our office at (505) 243-5566 to speak with a skilled lawyer regarding your case.