Albuquerque, NM (May 31, 2023) - A man has been charged in connection with a crash involving a tractor-trailer and a motorcycle in Albuquerque on Monday, May 29. 
The accident was reported at the intersection of Carlisle Boulevard and Claremont Avenue late that night. It was later revealed that Michael Cartagena was operating a semi-trailer when he failed to yield while making a left turn. Cartagena hit a motorcyclist on the roadway. 
Two riders on the motorcycle were reportedly transferred to the University of New Mexico Hospital for treatment. Cartagena showed signs of impairment and reportedly had drugs and paraphernalia in the cab of the rig. He was taken into custody and is currently facing charges related to the accident. 
An ongoing investigation into the cause of the crash is in progress. 
Our thoughts are with the injured victims and their families at this time. We hope for their full recovery.
Trucking Accidents in New Mexico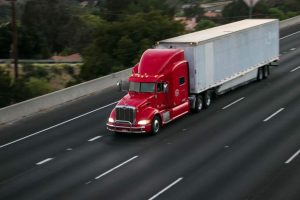 In an accident involving a large tractor-trailer, the likelihood of suffering catastrophic injuries is significantly higher. More than 388,000 trucking accidents are reported in the United States each year, making up about 6.5% of all reported crashes countrywide. An estimated 28% of these collisions resulted in injuries, and 11% ended in fatalities. Contact a lawyer as soon as possible if you were wounded in a collision with a semi-truck.
Semi-truck drivers and the trucking businesses that hire them must exercise exceptional caution and adhere to strict regulations in an attempt to avoid catastrophic accidents. Trucking accidents almost always result in more severe injuries than regular crashes because these rigs weigh far more than passenger automobiles. A trucking firm that cuts corners on hiring and training drivers, following safety regulations, and keeping their trucks safe to operate will endanger the lives of motorists who use New Mexico's highways.
Injured victims have a legal right to compensation when a semi-truck accident is caused by negligence—whether on the side of the semi-truck driver, their employer, or a third party. Unlike other types of motor vehicle accident lawsuits, truck accident cases require particular legal experience, quick action to preserve evidence, familiarity with the transportation sector, and familiarity with the insurance firms that defend trucking corporations.
As soon as you can, you should start assembling your case if you were hurt as the result of a serious semi-truck crash. You will need to speak with an experienced Albuquerque 18-wheeler crash lawyer in order to maximize your recovery, and this way, you can make sure that your case is as solid as it can be. Your attorney will be working to diligently protect your rights and obtain the full amount of compensation you are entitled to, and he or she will be able to collect evidence and establish a compelling defense for your damages claim. If you want to discuss your legal options with a lawyer from Will Ferguson & Associates, call our offices at (505) 243-5566 as soon as possible.