Albuquerque, NM (April 17, 2023) - A fatality was reported following a traffic accident on Sunday morning, April 16, in Albuquerque. 
The crash was reported at around 6:30 a.m. at the crossing of Coors Boulevard and Hanover Road near Interstate 40. Emergency responders and law enforcement were called to the scene of the crash. One person was found when officials arrived, and the victim was pronounced dead. 
The area was closed while emergency crews were present, and drivers were advised to avoid the area.
No further information has been provided at this time. 
We would like to extend our deepest condolences to the family of the deceased victim at this time.
Deadly Car Accidents in New Mexico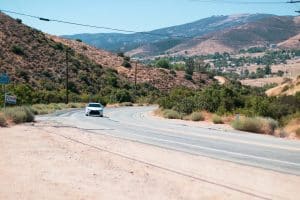 Car accidents are a big issue in New Mexico. Injuries from motor accidents cost more than $460 billion in 2019, and there were more than 4.5 million ER visits. Every year, countless individuals suffer injuries in car collisions all around the state, and statistics indicate that the problem is only becoming worse with time. You should consult a lawyer to determine whether you have a case for a personal injury claim if you want to ensure that you can receive fair and complete compensation for your losses.
If your loved one passed away as a result of the negligence or recklessness of another, you might want to think about bringing a wrongful death claim. By doing this, you can assist your family in obtaining monetary compensation, which can be put to use in order to lessen some of the losses and costs you have to bear. You will have the best chance of obtaining justice for your loved one if you work with one of our New Mexico wrongful death attorneys.
You should contact a New Mexico wrongful death attorney as quickly as possible, regardless of the kind of accident that claimed the life of your loved one. Your family might be able to file a wrongful death claim against the offender. You can increase your chances of obtaining both justice and compensation by working with a skilled and experienced wrongful death lawyer.
If a loved one dies unexpectedly in a car accident, you and your family are likely going through a difficult period in your life. The wrongful death attorneys at Will Ferguson & Associates are committed to obtaining financial compensation because we want to be there for you during this terrible loss. Our legal team is here to support you and fight for the fair compensation you and your family are entitled to after the loss of a loved one. We strive to make sure that the offending party is brought to justice and that you are able to go on and recuperate. Families who have just experienced a loss may not immediately consider making a claim, yet doing so could be very beneficial to you and your surviving loved ones. To schedule a consultation with one of our Albuquerque wrongful death attorneys, contact our offices as soon as possible at (505) 243-5566.