Albuquerque, NM (May 3, 2023) - On Tuesday, May 2, a pedestrian was hurt following a traffic accident in the Albuquerque area. 
The incident was reported at around 4:51 p.m. at the intersection of Candelaria Road and Eubank Boulevard. A pedestrian was traveling near the intersection when they were hit by an oncoming motor vehicle. Emergency responders were dispatched to render aid to the injured party. 
No updates on their condition have been provided at this time. 
An ongoing investigation into the cause of the crash is in progress. 
Our thoughts are with the injured victim and their family at this time. We hope for a full recovery.
New Mexico Pedestrian Accidents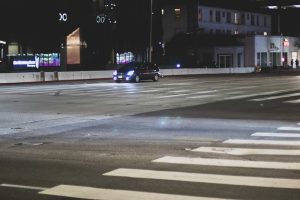 In Albuquerque and throughout New Mexico, the number of pedestrian fatalities has steadily increased, and the issue is only becoming worse. The National Highway Traffic Safety Administration (NHTSA) estimates that over 70 persons pass away annually in pedestrian accidents in New Mexico. New Mexico routinely rates as having the highest rate of pedestrian fatalities in the nation. 
Every time a pedestrian travels near a roadway, they run the risk of being struck by careless or reckless automobiles. However, there are more pedestrian accidents on some roads and at some intersections than in other places. Albuquerque is no stranger to serious pedestrian accidents. Walking on Central Avenue through Nob Hill, Old Town, and close to the University of New Mexico puts pedestrians in Albuquerque at a significantly higher risk of getting into a collision.
Compared to insurance claims for car accidents, pedestrian injury claims typically include far more serious injuries. The same essential safety features that car passengers enjoy, including seat belts and airbags, are not available to pedestrians. This is why you need an attorney who can make sure you get the most for your claim. 
Contact an Albuquerque personal injury attorney as soon as you can if you were injured in a car accident so you can begin building your case. If you want to make sure that you are fairly compensated for your damages and that you are doing everything in your power to defend your claim, you need to have a lawyer on your side to make sure that your case is as strong as it can be. You need to speak with a lawyer about your case in order to determine the extent of your losses and the impact your accident has on your daily life. To schedule a meeting with a lawyer from Will Ferguson & Associates to discuss your right to compensation, contact our offices at (505) 243-5566.