Albuquerque, NM (June 27, 2023) - A car accident with injuries was reported in the area of Albuquerque early on Tuesday morning, June 27. 
Paramedics were dispatched to the scene at around 11:15 a.m. at the intersection of 5th Street and Lomas Boulevard. Two vehicles were involved in the crash. At least one person involved was hurt, and those requiring additional aid were hospitalized after being treated by responding paramedics. 
An ongoing investigation into the cause of the accident is in progress. 
Our thoughts are with the injured victims and their families at this time. We hope for their full recovery.
New Mexico Auto Accidents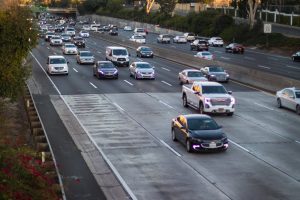 In New Mexico, traffic accidents continue to play a significant role in the state's fatalities and serious injuries. A total of 398 fatal car accidents were reported in the state in 2016, 100 more than the previous year. Bernalillo County is the site of more than one-fourth of all fatal car accidents in the state. Injury victims who want to ascertain their eligibility for a personal injury claim, pursue damages claims, and make a full recovery should speak with an experienced attorney right away. 
Depending on the severity of your injuries, it may take months or even years to fully heal after a car accident. It is our responsibility as personal jury lawyers to aggressively pursue the greatest settlement on behalf of clients who have sustained injuries as a consequence of the negligence of another driver. You can rely on our attorneys to support you when you need us, and we will act as dependable representatives who can assist you in getting through the tough period that follows a significant vehicle accident.
Consulting a lawyer as soon as you can if you were seriously injured in a car accident could greatly improve your compensation claim. You should obtain legal counsel as soon as you can to make sure you are not being taken advantage of, as large insurance companies are renowned for making offers that are far below the real worth of personal injury lawsuits. We want to make sure that the at-fault parties are brought to justice and that you are able to recover the compensation you need and deserve.
Our attorneys at Will Ferguson & Associates are known for going above and beyond to provide the best defense for New Mexicans injured in traffic accidents. We are dedicated to each case we take on, and if you want to file a claim for compensation after being hurt in a serious car accident caused by the negligence of another motorist, call our offices right away at (505) 243-5566. We will work to make sure your legal rights are protected, and our Albuquerque car accident lawyers will do everything in our power to maximize your final compensation if you were injured by a reckless driver.