Albuquerque, NM (June 22, 2023) - On Wednesday, June 21, a car accident in Albuquerque resulted in verified injuries.
The collision was initially reported at the corner of Coors Boulevard and Montano Plaza Drive at about 10:57 p.m. There was at least one injury, and the victims were treated on the scene before being sent to nearby hospitals. The severity and number of resulting injuries have not been determined. 
At this time, no further details on the accident have been disclosed.
Law enforcement officials are in charge of the continuing crash investigation.
Our thoughts are with the injured victims and their families at this time. We hope for their full recovery.
New Mexico Car Accidents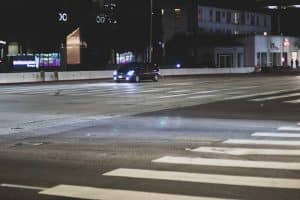 Your life will be significantly impacted by the injuries you sustain in a car accident. In New Mexico, there were 46,786 reported auto accidents in 2018, with one accident occurring on average every eleven minutes. There were 392 traffic fatalities and 19,790 injuries that year and car accidents continue to be the state's leading cause of fatalities and serious injuries. A vehicle accident lawyer can assist you in recovering fully if a negligent motorist left you with serious injuries. 
Your ability to receive a reasonable settlement for your personal injury damages following a car accident will have an influence on the rest of your life. It could be challenging to maximize your claim for damages if you have never dealt with personal injury cases, so you should make sure that everything is done to advance your recovery. You will need legal counsel from the start of what might be a difficult and drawn-out legal process.
It is advised that you hire legal counsel after an automobile accident because it could be difficult to pursue a claim without a respectable lawyer. The insurance provider may attempt to contest the claim or imply that you were at fault for the incident. This is a typical tactic used by insurance companies, and it may lead to a settlement offer that is not enough to fully reimburse you for your losses. Our attorneys are available to assist you if you want to ensure that you receive a just settlement for your claim.
If you sustained injuries in a car accident, Will Ferguson & Associates is prepared to protect your legal rights. You will want to make sure that the party or parties responsible for the accident are held accountable and that you receive the maximum amount of compensation you need and deserve. We will be able to ensure that the other driver is held accountable for their part in the crash if their carelessness left you with serious injuries. Our attorneys always work to ensure that our clients receive adequate and just restitution for their losses. If you have any concerns about submitting a claim for compensation after suffering injuries in a car accident, contact an Albuquerque personal injury attorney at (505) 243-5566.