Albuquerque, NM (June 26, 2023) - On Monday, June 26, at least one person sustained injuries after a crash in Albuquerque. 
Emergency responders were called to the scene at around 6:26 a.m. on Interstate 40 between Coors and Rio Grande Boulevards. There were confirmed injuries at the scene, but the number and severity of resulting injuries have not been determined at this time. 
No updates on the conditions of the injured parties have been provided. 
Local authorities are handling the ongoing crash investigation. 
Our thoughts are with the injured victims and their families at this time. We hope for their full recovery.
New Mexico Speeding-Related Crashes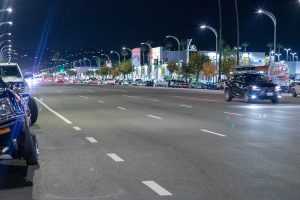 New Mexico drivers have a bad habit of speeding. A recent study found that the state had the highest annual number of fatal car accidents related to speeding in the nation. Approximately 2,000 fatalities attributed to speeding have occurred in the state in the past nine years, and speed is a factor in 37% of all fatal crashes reported in New Mexico. A speeding driver may be held financially responsible for any injuries and property damage in the event of an accident.
You may be eligible to file a personal injury claim for damages if you suffered injuries in an auto accident. To maximize your claim, speak with an automobile accident attorney as soon as you can. Your attorney will defend your rights and make a strong argument for financial compensation. He or she can evaluate your case and assist you in determining the legal options available to you if you are unsure of whether you have a case or not.
Accident victims might lack the legal expertise needed to safeguard their legal rights. You must be able to prove that your accident led to your injuries, follow any deadlines that could affect your case, and keep track of all the paperwork and other documents that might be needed to support your claim. These are only a few of the many factors that could affect your chances of winning full compensation, and your lawyer can assist you in managing your case while you concentrate on making a full recovery. 
If you sustained injuries in a car accident, Will Ferguson & Associates is prepared to protect your legal rights. You will want to make sure that the responsible party or parties are brought to justice and that you get every penny of the damages to which you are lawfully entitled. We can make sure the other driver is held accountable for their role in the crash, and our team works long hours to see that our clients receive just compensation for their losses. We fight to maximize the compensation of all our clients. If you have any concerns about submitting a claim for compensation after suffering injuries in a car accident, call an Albuquerque personal injury attorney at (505) 243-5566.