Albuquerque, NM (September 13, 2023) - At least one person suffered injuries following a car crash in Albuquerque on Tuesday, September 12. 
The accident was first reported at around 7:47 p.m. near the corner of Eagle Ranch Road NW and Coors Boulevard NW. Two vehicles reportedly collided at the scene, and emergency responders were quickly dispatched in order to provide aid to the involved parties. Those requiring additional aid were later hospitalized for additional treatment. 
The severity and number of resulting injuries have not been confirmed at this time. The area was temporarily closed while emergency responders were present. 
No further information on the crash has been made public at this time. 
An ongoing investigation into the cause of the crash is in progress. 
Our thoughts are with the injured victims and their families at this time. We hope for their full recovery. 
New Mexico Distracted Driving Accidents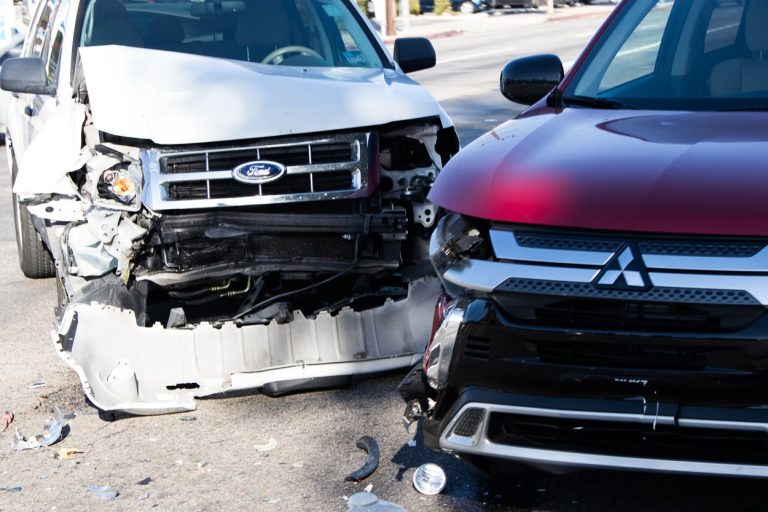 In New Mexico, distracted driving remains a serious problem. In the state in 2021, there were 195 reported fatalities due to distracted driving. According to the most recent crash statistics, distraction on the road is a factor in almost 41 percent of fatal collisions in New Mexico. A distracted driver was also to blame for 8.3 percent of fatal car accidents in 2018 and nearly 21.5 percent of injury crashes reported statewide.
We all have to drive every day, and most of us do not think twice while driving down the street or through a busy intersection. Unfortunately, car accidents happen every in New Mexico, and these crashes can completely change your life for the worse. You can never completely control the actions of another driver, and there is always a chance of being involved in a serious crash when driving on New Mexico's roadways. You need to be prepared to fight to get compensation for your damages after being unfairly injured by the actions of a reckless driver. 
You need to make sure you do everything possible in order to get full and fair compensation for your injuries and other damages resulting from a car accident. You are likely to suffer serious injuries that require current and ongoing medical treatment, and these costs alone can reach epic proportions. You also will probably be unable to work as you focus on your recovery. You should not be left to pick up the tab for these and other expenses after being unfairly injured by the actions of another negligent motorist.
You will likely have a lot of questions about your ability to pursue financial compensation after a car accident. Will Ferguson & Associates wants to be there to answer any questions you may have and help you pursue a strong claim for compensation. Our team of Albuquerque auto accident attorneys have years of experience and a proven track record helping crash victims make full recoveries after a collision. Call us today at (505) 243-5566 to discuss your case with a caring personal injury attorney and get started on your personal injury claim.