Albuquerque, NM (September 17, 2023) – The Albuquerque Police Department and Albuquerque Fire Rescue responded to the scene of an automobile accident that occurred on Saturday afternoon and ended in injuries.
The crash was reported to law enforcement at around 3:00 p.m. on September 16.
According to crash reports, a collision blocked the eastbound side of Interstate 40 during the afternoon hours. The fire department and police blocked off several lanes of the road while assisting with cleanup.
At least one person was transported by ambulance to a local hospital for medical care.
The crash is being investigated at this time.
We hope the victims hurt as a result of the crash recovered quickly.
Car Accidents in New Mexico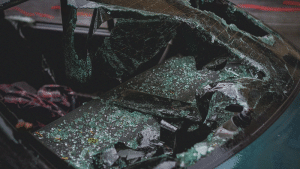 On average, nearly 4,000 motor vehicle accidents resulting in injuries take place in New Mexico each month. Many of these accidents are entirely preventable. Statistics show that nearly one in three fatal crashes that take place in the state of New Mexico involve speeding. People who are involved in accidents with speeding drivers are more likely to suffer severe injuries due to the force of the impact.
In addition to speeding, we see a significant number of crashes take place as a result of drivers who are impaired, changing lanes in a reckless manner, or distracted by their cell phones. Despite the laws that we have in place to protect motorists across the state of New Mexico, we continue to see innocent people suffer severe injuries due to negligent motorists sharing the road.
In New Mexico, there are several injuries that victims commonly suffer from following vehicle collisions. Some of the most common include:
Severe spinal cord fractures that result in paralysis.
Internal organ injuries that can be life-threatening if not immediately addressed.
Broken bones that require forecasting and surgery.
Traumatic brain injuries that result in overwhelming pain, suffering, and memory loss.
Neck and soft tissue injuries that limit the victims' range of motion.
If you have suffered an injury as a result of the vehicle accident, and another driver's negligence played a role, you must reach out to a car accident lawyer in Albuquerque right away. You may be able to pursue legal action against the responsible driver to recover financial compensation for your losses.
If you have been seriously injured in a car crash, the team at Will Ferguson & Associates is here to help. Our Albuquerque car accident lawyers have extensive experience advocating for victim's rights and can provide dedicated legal support throughout the entire legal process. We offer free consultations so that you can get a better understanding of your options, and New Mexico leave and we work diligently to ensure each client receives the justice they deserve. Call us today at (505) 243-5566 for more information on our services and how we can assist with your case.