Albuquerque, NM (June 9, 2023) - On Thursday, June 8, a motorcyclist suffered critical injuries in a collision in Albuquerque. 
The crash was reported at the intersection of 4th Street and Guadalupe Trail late that night. The rider was involved in a collision with another vehicle and was transported to a local hospital for treatment. The area was shut down while emergency responders were present. 
No updates on the condition of the crash victim have been provided. 
Local authorities are handling the ongoing accident investigation. 
Our thoughts are with the injured victim and their family at this time. We hope for a full recovery.
Motorcycle Accidents in New Mexico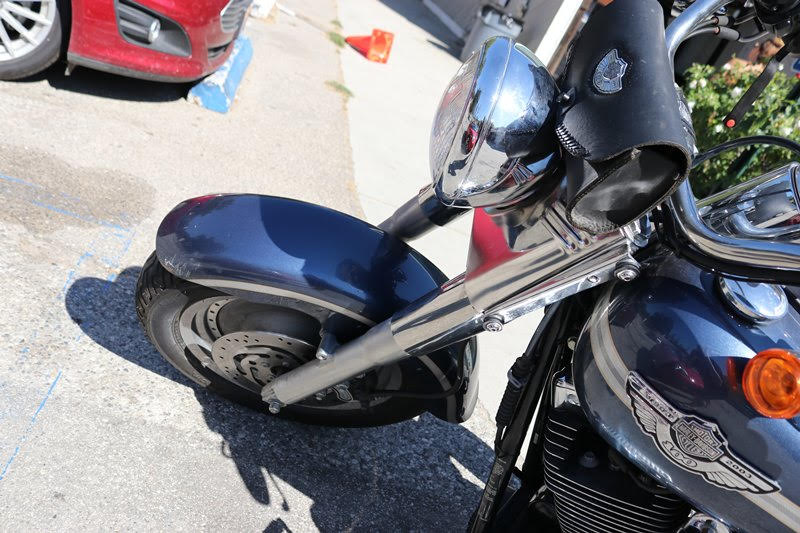 Over 5,000 motorcycle riders lost their lives in accidents across the country in 2019, according to the National Center for Statistics and Analysis. Almost 94% of these fatalities involved the operator of the bike, and the remaining 6% were passengers. In New Mexico that year, there were a total of 42 fatal motorcycle accidents. Motorcycle accident victims should see a lawyer for compensation as they may experience serious injuries in a crash. 
Riding a motorcycle gives you a sense of freedom, but you can never be sure that other drivers will be able to share the road with you. In New Mexico, a motorcycle rider is injured or killed in an accident almost every day. All too frequently, a driver's carelessness, lack of attention, or failure to look at the road caused the collision. Contrary to popular belief, reckless driving by other motorists frequently contributes to major motorcycle accidents.
Everyone who was hurt or lost a loved one in a motorcycle accident is probably dealing with the pain and suffering that come with an accident, along with the medical bills and other financial losses. You may be settling into the notion that your recovery could take some time or that the severity of your collision injuries has substantially altered your future.
Will Ferguson & Associates is ready to defend your legal rights if you were hurt in a motorcycle accident. Our lawyers will fight to get you and your family maximum compensation for your injury claim. We will do everything in our power to facilitate your full recovery. Call a personal injury lawyer in Albuquerque right away at (505) 243-5566 if you have any questions about filing a claim for compensation after being hurt in a motorcycle crash.