Albuquerque, NM (May 12, 2023) - There were confirmed injuries resulting from a crash in Albuquerque on Friday morning, May 12. 
At around 7:47 a.m., the incident was first reported on Interstate 25 near Central Avenue. Emergency responders were sighted at the scene in order to provide aid to the injured parties. Ambulances were on-hand to transport the crash victims to nearby hospitals for additional aid. 
Local authorities are handling the ongoing crash investigation. 
Our thoughts are with the injured victims and their families at this time. We hope for their full recovery.
New Mexico Distracted Driving Accidents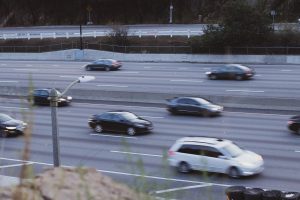 A total of 400,000 people are hurt in distracted driving-related collisions each year. Texting while driving raises the risk of an accident even more than drunk driving, accounting for 14% of fatal distracted driving crashes. Risky behaviors such as these are unfortunately commonplace in New Mexico, where studies show that almost 80% of drivers admit to being distracted while driving in some way.
Serious injuries are known to be the result of auto accidents. It could take accident victims several weeks, months, or even years to fully recover. The type and severity of your injuries will determine how long it takes for you to get back to your everyday life. Some victims of auto accidents must deal with chronic physical discomfort and psychological harm. Our responsibility as Albuquerque car accident attorneys is to obtain the largest payment for clients who have suffered injuries in auto accidents.
If a car accident resulted in property damage, severe injuries, or the passing of a loved one, you should speak with a lawyer. In an effort to save expenses, New Mexico's auto insurance providers are infamous for making offers to claimants that are significantly less than the true cost of their damages. Your main priority should be on recovering, and your automobile accident lawyer will negotiate a fair payout for your losses.
As soon as possible following your accident, you should start working on your case, and part of that process entails speaking with an accomplished Albuquerque car crash attorney. If you ensure that your case is as strong as possible, your chances of obtaining full and just compensation for your injuries and other connected damages will be much greater. When you enlist the aid of an attorney from the start, it can help you safeguard their legal right to compensation. Your attorney can help fully understand your damages and how your accident affected your life. Call our offices at (505) 243-5566 to arrange a consultation with a lawyer from Will Ferguson & Associates to discuss your entitlement to compensation.