Albuquerque, NM (August 8, 2023) - Emergency responders were dispatched to provide treatment after a crash with injuries on Monday, August 7, in Albuquerque. 
At around 7:43 p.m., the collision occurred at the corner of Indian School Road NE and Wyoming Boulevard NE. At least one person involved in the crash suffered injuries, but the severity and the number of resulting injuries have not been determined at this time. Paramedics were present to render aid to the injured parties. 
Those requiring additional treatment were later hospitalized. No updates on the conditions of the injured parties have been provided at this time. 
An investigation into the cause of the collision is being managed by local law enforcement officials. 
Our thoughts are with the injured victims and their families at this time. We hope for their full recovery.
New Mexico Distracted Driving Accidents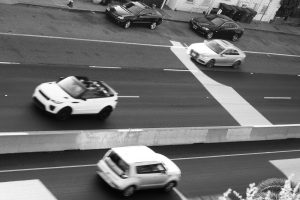 There is only so much you can do to avoid a serious crash. We cannot control the actions of other motorists, and negligence runs rampant on New Mexico roads. In fact, driver distraction was found to be the leading cause of serious crashes in the state in 2018. There were 3,482 collisions involving distracted motorists across the state that year. A distracted motorist caused a crash in the state every 56 minutes in 2017. It should be a cause for concern that this form of negligent driver contributes to 21.5 percent of injury crashes, 20.3 percent of property damage collisions, and 8.3 percent of traffic fatalities in New Mexico. 
The actions of a reckless driver could leave you with life-changing injuries. It only takes a few seconds for a serious car accident to change your life forever. Sadly, many crash victims in New Mexico are victims of negligence on the road, and many do not know where to turn in order to pursue compensation for their damages. You should not be held financially responsible for the reckless actions of another person. That concept is the guiding force of our law firm that helps motivate our attorneys to achieve real results for our clients. 
Our track record speaks for our ability to perform for our clients. We have helped people just like you make full recoveries, and insurance companies across the state are aware that they cannot use any deceptive tricks while negotiating with our lawyers. Our legal team will take over your case and make sure that you are able to hold the at-fault party accountable for their role in your accident. 
Contact our offices today at (505) 243-5566 if you want to discuss your case with a trained Albuquerque personal injury lawyer. Will Ferguson & Associates knows how to achieve a complete recovery for crash victims, and we try to make it as easy as possible for victims to use our services. We offer free consultations, and we always provide service on a contingency basis. This means that you do not have to pay us anything if we are not able to achieve a successful outcome in your case.