Albuquerque, NM (June 26, 2023) - A pedestrian was injured after a car accident in the Albuquerque area on Sunday, June 25. 
At around 11:01 p.m., emergency responders were dispatched to the scene at the corner of Central Avenue and Dallas Street. A pedestrian was crossing at the intersection when they were hit by an oncoming motor vehicle. The injured party was transported to a local hospital after being attended to by responding paramedics. 
An ongoing investigation into the cause of the crash is in progress. 
Our thoughts are with the injured victims and their families at this time. We hope for their full recovery.
Pedestrian Accidents in New Mexico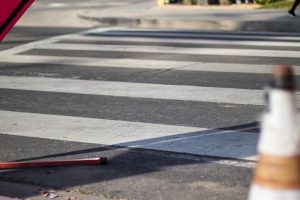 Pedestrians do not have much protection on New Mexico roadways. In 2022, there were 40 fatal car accidents in unincorporated areas of Bernalillo County and Albuquerque. New Mexico has one of the highest pedestrian death rates in the nation, according to data from the Governors Highway Safety Association. Serious injuries sustained in a pedestrian collision may be covered by insurance, but sometimes this is not enough to cover the full extent of your damages. 
A pedestrian or their family may have grounds to file a lawsuit if they were injured in a New Mexico accident. Both pedestrians and drivers have to follow the laws of the state, and a reckless motorist who hits a pedestrian may be held liable for the victim's losses. Pedestrians almost always suffer more severe injuries in the event of a crash, and the at-fault party should be held responsible for their role in a serious accident. 
If you were a pedestrian who was hit by a reckless driver, your injuries could have been severe or even life-changing. Broken bones, back or neck injuries, damage to internal organs, spinal cord injuries, and traumatic brain injuries are common. Pedestrian injuries can be very severe and often require time and money to heal. Hiring a New Mexico pedestrian accident attorney to represent your interests will improve your prospects of obtaining a fair financial recovery from the negligent driver or a third party.
If you were injured in a pedestrian accident, contact an Albuquerque car crash lawyer right away. You need to have the right legal counsel to support your case before you can start the process of pursuing your compensation claim. An accomplished attorney who has handled pedestrian injury claims needs to be by your side every step of the way to maximize your compensation. Your lawyer will be able to protect your best interests and gather the evidence required to substantiate your right to compensation. Call our offices at (505) 243-5566 right away if you want to arrange a free consultation with a lawyer from Will Ferguson & Associates.