Albuquerque, NM (July 18, 2023) - On Tuesday, July 11, a hit-and-run crash in Albuquerque resulted in the death of a pedestrian. 
The deadly accident was reported at the corner of Louisiana Boulevard and Constitution Avenue at around 11 p.m. Local sources indicated that a red Ford Focus was traveling southbound when it hit a person walking on the roadway. 
The injured party suffered critical injuries and was transferred to a nearby hospital for treatment. They were later pronounced dead. 
The at-fault driver fled the scene. It is believed that the suspect vehicle may have a damaged headlight and had a black hood with a spare tire on the passenger side. 
An ongoing investigation into the cause of the deadly crash is in progress. 
We would like to extend our deepest condolences to the family of the deceased victim at this time.
Deadly Hit-&-Run Accidents in New Mexico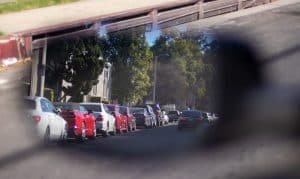 Hit-and-run accidents are a significant problem in the United States. These crashes account for more than 5 percent of traffic fatalities, and the rate of hit-and-runs increases by about 7.2 percent annually. Statistics show that drivers who fled the scene were responsible for over 20 percent of fatal pedestrian crashes and that riders and pedestrians accounted for 68 percent of hit-and-run fatalities.
It is important to understand that the negligent party in a wrongful death case could be a person, a business or organization, or even both. Everyone has a duty to act in a way that respects others, and companies have a duty to keep their premises free from hazards that can endanger or kill visitors. The Wrongful Death Act covers both negligent people and negligent businesses in order to protect the surviving family members or estates of people who lost their lives n avoidable incidents.
Any resulting wrongful death lawsuit may be brought by the person appointed as the personal representative of the decedent. That representation may be a relative of the decedent, a lawyer, or a guardian appointed by the court, depending on the circumstances. When the survivors are at odds with one another or when there may be a disagreement about who is entitled to any money collected in the lawsuit, it is sometimes helpful to have a neutral party represent the deceased person in the lawsuit.
The surviving family members of fatal crash victims can suffer the most. If a loved one was wrongfully killed by a careless driver, Will Ferguson & Associates is committed to assisting you in your pursuit of compensation in a wrongful death lawsuit. An Albuquerque wrongful death attorney is available for a free consultation, just call our offices at today (505) 243-5566.