Albuquerque, NM (June 1, 2023) - On Wednesday, May 31, there were confirmed injuries following a multi-vehicle collision in Albuquerque. 
At around 3:59 p.m., the crash reportedly took place at the corner of Bridge Boulevard and Saavedra Road. Five vehicles were reportedly involved in the crash. Multiple people were transported to local hospitals for treatment of sustained injuries. All eastbound lanes were closed as a result of the accident. 
No updates on the conditions of the injured parties have been provided. The circumstances leading to the accident have not been determined. 
An ongoing investigation into the cause of the accident is in progress. 
Our thoughts are with the injured victims and their families at this time. We hope for their full recovery.
Car Accidents in New Mexico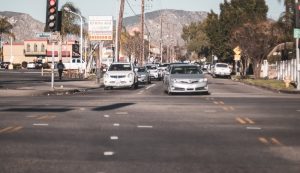 Injuries from car accidents in New Mexico range from minor to life-threatening, and the severity of your injuries will determine the rest of your life. The state reported 46,786 auto accidents in total in 2018, or one every 11 minutes on average. Auto accidents continue to be the state's leading cause of fatalities and serious injuries, accounting for 392 road fatalities and 19,790 injuries in 2018.
Your ability to receive a reasonable settlement for your personal injury damages following a car accident will determine your ability to make a recovery. Maximizing your claim for damages will likely be challenging if you have never dealt with personal injury lawsuits before. It may be a drawn-out, difficult, and overwhelming procedure to file a personal injury claim, and that is why you need a lawyer by your side from the beginning. 
You should consult a skilled lawyer for legal assistance, as it may be challenging to pursue a claim on your own. The insurance company may try to reject the claim or assert that you were to blame for the collision. This is a typical tactic used by insurance companies, and it could lead to a settlement offer that is unable to cover your damages. Our lawyers can assist if you want to ensure that you receive a just settlement for your claim.
If you were harmed in a serious auto accident, you should begin building your case as soon as you can. You will want to maximize your recovery and ensure that your case is as strong as it can be, so you should consult with a knowledgeable Albuquerque personal injury attorney from the start of your personal injury claim. Your lawyer will be able to gather evidence and create a strong defense for your damages claim in order to protect your rights and secure the full amount of compensation you are entitled to. Call our offices at (505) 243-5566 as soon as possible if you wish to speak with a lawyer from Will Ferguson & Associates about your legal options.