Albuquerque, NM (August 15, 2023) - On Friday, August 11, two people were hurt after a two-vehicle accident in the Albuquerque area. 
The crash occurred at the corner of Blume Street and Indian School Road near Eubank Boulevard late that night at around 10:45 p.m. It was reported that a Chevrolet sport-utility vehicle was traveling eastbound as they attempted to make a turn at the intersection. It was then that the SUV collided with a Yamaha motorcycle headed west. 
Both vehicles reportedly crashed head-on at the scene. The Chevy then hit another vehicle after the initial impact. Both the operator and passenger on the motorcycle were transported to a nearby hospital in critical condition. 
At this time, no additional information has been provided. The area was temporarily closed while emergency responders were present, and the roadway was later reopened to outside traffic. 
An ongoing investigation into the cause of the accident is in progress. More information will be provided as the inquiry progresses. 
Our thoughts are with the injured victims and their families at this time. We hope for their full recovery.
New Mexico Motorcycle Accidents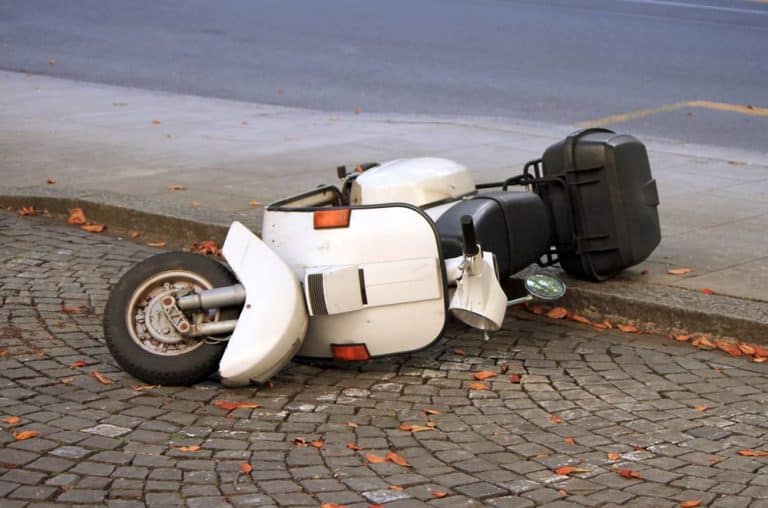 Riding a motorcycle is like nothing else in the world, but all experienced riders know that it can also be potentially dangerous. New Mexico has long open roads that are perfect for motorcyclists, but serious collisions happen every day across the state. Statistics show that a total of 303 riders lost their lives in New Mexico motorcycle crashes in 2019. More than half of these accidents involve other vehicles. When you look at the data, you see a disturbing trend. Nearly 2.3 percent of all reported crashes and 14.2 percent of fatal collisions involved motorcycles. 
The aftermath of a motorcycle accident can be extremely overwhelming for victims. Our legal team is here to help you in any way we can. We want to help you make a financial, emotional, and physical recovery if you were seriously hurt in a motorcycle crash. Our lawyers provide the best support possible to accident victims, and our firm has years of experience helping motorcycle injury claims. 
You should always make sure you are in okay condition if you were involved in a motorcycle crash. Ensure that anyone who needs medical help is able to get it. You also need to go see a trusted physician. The police will arrive at the scene to document the incident in an official report. 
It is not always easy to determine fault in a motorcycle crash. An experienced Albuquerque motorcycle crash lawyer can help you determine who is responsible for your injuries and other damages. You are not required to work with an attorney after a motorcycle accident, but it can help maximize your claim while also reducing your overall stress as you recover from your injuries. Will Ferguson & Associates is here to help you in your recovery. Contact our offices today at (505) 243-5566 to see how we can help you and your family after a serious motorcycle accident.