Deming, NM (August 29, 2023) - At least one person was hurt after a semi-truck overturned in the Deming area on Monday morning, August 28. 
The accident was reported on Interstate 10 WB near mile marker 57 at around 4 a.m. The tractor-trailer was traveling on the roadway when it overturned. Emergency responders were dispatched to render aid to the involved parties. 
All lanes on the highway were temporarily closed while paramedics were present. At this time, no updates on the conditions of the injured parties have been provided. 
The area was later reopened after tow trucks were able to remove the resulting wreckage. 
An ongoing investigation into the cause of the crash is in the hands of local law enforcement officials. Additional information will be made public as it continues. 
Our thoughts are with the injured victims and their families at this time. We hope for their full recovery.
18-Wheeler Crashes in New Mexico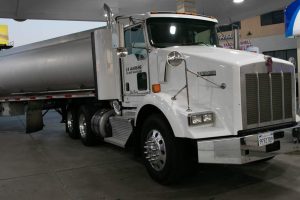 Statistics show that more than 500,000 crashes involving commercial trucks take place each year in the United States. These accidents cause hundreds of thousands of injuries and more than 5,000 fatalities annually. There are more than 43,000 traffic accidents reported annually in New Mexico, and nearly 3 percent of these accidents involve semi-trucks. These types of accidents are much more likely to result in fatal injuries. An estimated 1 out of every 35 trucking accidents in New Mexico ends in death compared to 1 in every 130 car crashes. 
There is a significant chance that you suffered critical injuries if you were involved in a crash with a large semi-truck. You may not know what to do next in order to start your claim for deserved compensation. Only an attorney with previous experience handling semi-truck injury cases can help you get the financial restitution needed for a full recovery. These types of cases are often complicated and much more difficult than a typical claim involving a car crash. 
Trucking companies have high-dollar insurance policies in place, and they will also have a team of lawyers defending them. This can be a very intimidating and overwhelming time. You will likely be dealing with rising medical bills and serious injuries after an 18-wheeler crash, and pursuing a claim for compensation on top of it all may seem impossible. You need to even the playing field by getting the help of a trained attorney to fight for your compensation. Our legal team has helped many people just like you make complete recoveries after a serious 18-wheeler accident, and we are here to fight for your legal rights. 
At Will Ferguson & Associates, our team of Deming truck accident lawyers takes pride in helping injured parties make a full recovery after a serious crash. We want to make sure that you and your loved ones are able to get back to your way of life after being hurt in a semi-truck crash. Call our offices today at (505) 243-5566 to discuss your case with our trained legal team.