Albuquerque, NM (September 2, 2023) - A car accident in Albuquerque ended in injuries on Saturday, September 2. The wreck was reported to police and paramedics at around 2:15 p.m.
Responders went to the crash scene shortly after it happened on Osuna Road. They found at least one person suffering from injuries at the scene, located near Wyoming Boulevard. 
Emergency med techs rendered aid to the injured parties and took those with extensive injuries to local hospitals if needed. The names of those involved in this car wreck have not been reported at this time, as police in Albuquerque are still working to determine how the incident occurred. 
Traffic was obstructed in the area for some time while crews worked at the scene. Police asked local drivers to use different routes for the time being in order to allow emergency responders to clear the roadway.
Our thoughts are with the individuals involved in this car accident in Albuquerque as we hope for their complete recovery.
New Mexico Car Wrecks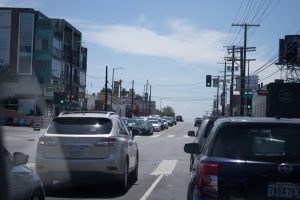 No one ever wants to sustain injuries in an accident of any kind, however, accidents happen constantly in the United States. Car accidents specifically occur tens of thousands of times per day, causing injuries to thousands of people and taking the lives of hundreds. In New Mexico specifically, hundreds of accidents take place daily, injuring and taking the lives of numerous people. These wrecks happen for several reasons, including bad weather and vehicle problems. However, in today's world, the most common cause of auto collisions throughout the United States is driver negligence. 
Negligent driving has become a serious problem in the United States, especially in the past few years. Individuals are often distracted or overtired, causing their judgment, vision, and reaction times to be impaired, greatly increasing the risk of a collision. Additionally, auto collisions caused by the actions of negligent drivers are often more severe than other types of wrecks due to the fact that drivers are usually not paying attention, intoxicated, or traveling at unsafe speeds. 
In just one year's time, over 400,000 auto accidents were reported in the United States due to the actions of distracted drivers. The majority of these drivers were distracted by their cell phones. If you or someone you love has been injured in a crash caused by a negligent driver, you deserve to be able to recover without having to worry about your finances. You may be suffering from painful or even debilitating injuries that have landed you in the hospital or stuck at home and unable to work. This can be overwhelming and difficult to deal with. Additionally, you may be racking up medical bills and vehicle repairs while you are unable to work and make a living which can be strenuous for your mind and your bank account. 
At the law office of Will Ferguson & Associates, our skilled Albuquerque car crash attorneys have what it takes to get you the financial compensation and justice you deserve at this time in your life. We fully believe that no one should have to stress about going broke when injuries were imposed upon them by the negligent, reckless, and/or careless actions of another person. We will work on your behalf to get you the financial compensation you need and deserve for all of the costs related to your crash. Even non-economic damages, such as pain and suffering may be eligible for compensation depending on the details of your crash. 
Call our law office at (505) 243-5566 to learn more about how we can help you recover from the difficult aftermath of your recent crash.