Albuquerque, NM (September 13, 2023) - There were confirmed injuries in the aftermath of a car accident in Albuquerque on Wednesday morning, September 13. 
At around 2:17 a.m., the crash was first reported at the 10401 block of Copper Avenue NE. Two people were reportedly hurt in the crash. The injured parties were treated at the scene before being transferred to a local hospital for additional treatment. 
The roadway was temporarily closed while paramedics were present. Local officials advised nearby drivers to avoid the scene and to prepare for significant delays. 
No additional information on the conditions of the crash victims has been provided. 
An ongoing investigation into the cause of the accident is in the hands of local authorities. 
Our thoughts are with the injured victims and their families at this time. We hope for their full recovery. 
New Mexico Speeding-Related Crashes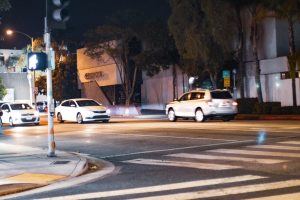 When you drive faster than the posted speed limit, you are actively endangering both yourself and other people on the road. This is due to the fact that speeding essentially increases the force of an impact and also causes more severe injuries. Speeding drivers cause tens of thousands of fatalities annually across the United States. Nearly one-third of all traffic fatalities reported nationwide in the past twenty years were caused by speeding drivers. Excessive speeds account for nearly 40% of fatal collisions in New Mexico, and drivers who engage in these kinds of careless behavior behind the wheel may be held accountable for any damages that result from a serious auto accident.
There is always a chance of being involved in a serious car accident, and when you share the road with reckless drivers, it is even more likely that you will be seriously injured. The aftermath of a car accident can be just as bad as the crash itself, and many accident victims are unprepared to pursue full and fair compensation to cover their damages. In a matter of seconds, a car accident could have changed your entire life, and our legal team believes that victims should not be held financially responsible for the reckless actions of other drivers. 
You need to make sure that you seek medical treatment immediately after a car accident. This is the recommended step even if you think you were not seriously hurt in a car accident. When you see a trusted doctor or physician, it can help establish a link between your injuries and the crash. If you do not seek medical treatment, the insurance company may use that as an excuse to lower your settlement or even deny your claim entirely. You need to work with a qualified personal injury attorney to make sure that you are able to recover the full value of your case. 
Will Ferguson & Associates knows how to help crash victims, and our track record shows our ability to successfully pursue personal injury claims. Our legal team is here to help you make a complete recovery after a car accident, and you can talk to a personal injury lawyer today at (505) 243-5566.